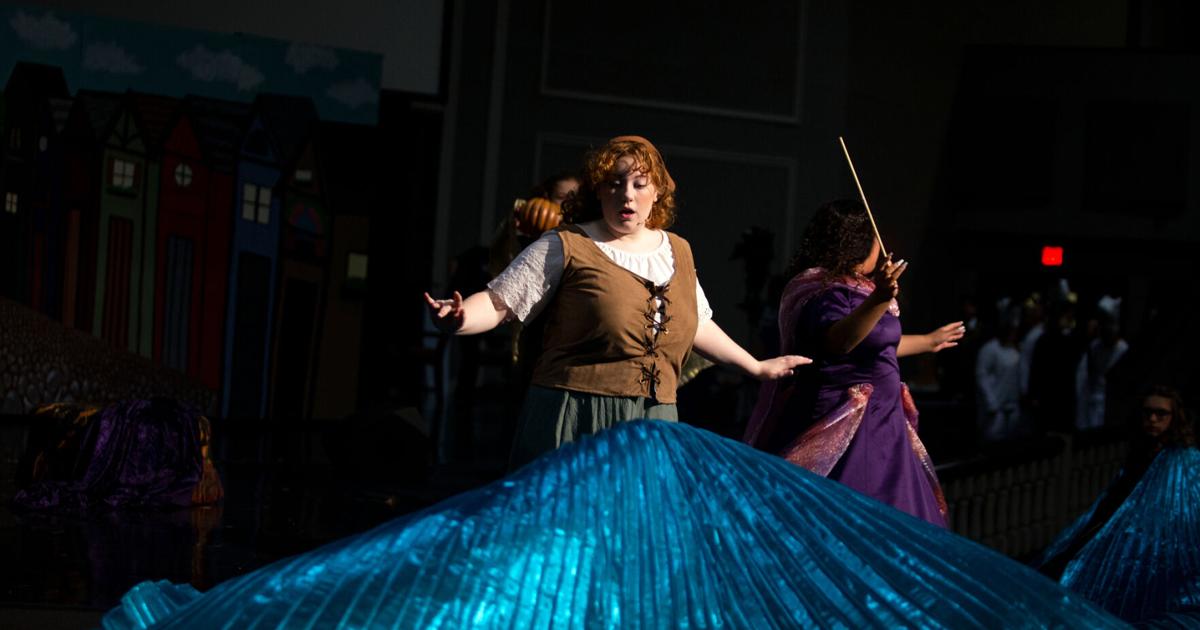 In The musical "Cinderella" by Rogers and Hammerstein" there is one dominant theme – anything is possible.
At Faith Academy, Christy Sutherland conducts G2K"Cinderella" featuring 62 young actors singing and dancing proves it.
Sutherland, the school's director of fine arts, along with choreographer and assistant director Pheobe Clark, brought together elementary through high school students to create the magical, musical world of "Cinderella" on the sanctuary stage. Principal of Faith Family Church. The acronym G2K stands for "Getting to Know". The public performance is at 7 p.m. Friday.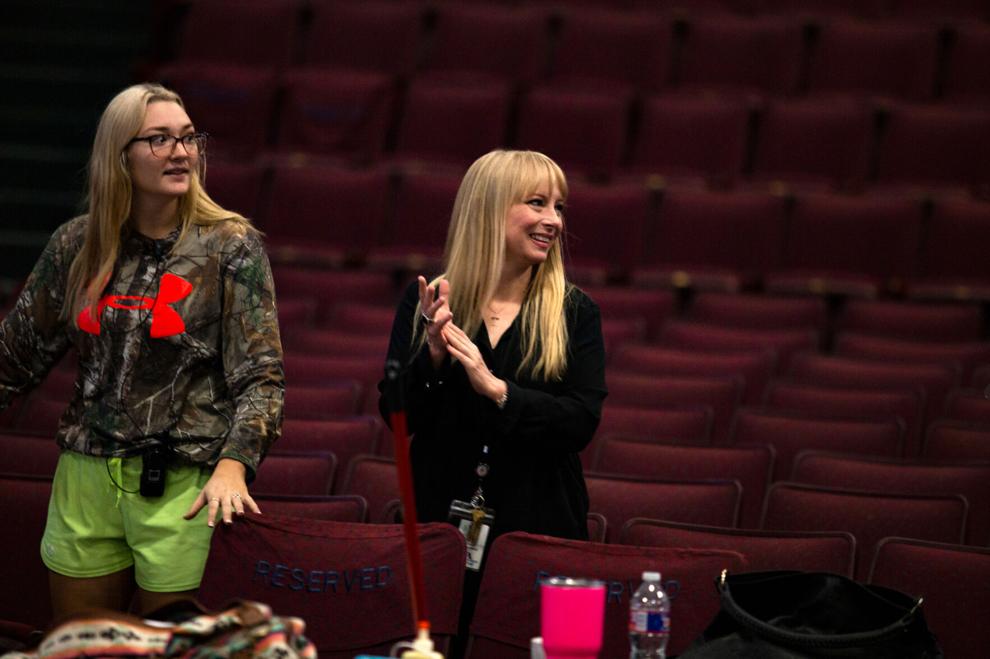 Clark said she hopes everyone comes to see the show because the students are very talented and supporting young talent is an important part of living in a community.
"It's really fun to play Cinderella," said Annabelle Thurman. "I think she's kind of like my opposite, because she's supposed to be very graceful and light on her feet. And I'm very clumsy — I'm not very elegant. And she's very good at cleaning and keeping things together. And I'm not that organized or anything.
Annabelle said her biggest challenge was "having to work on how I walk. And certainly the way I speak – making my voice higher and softer.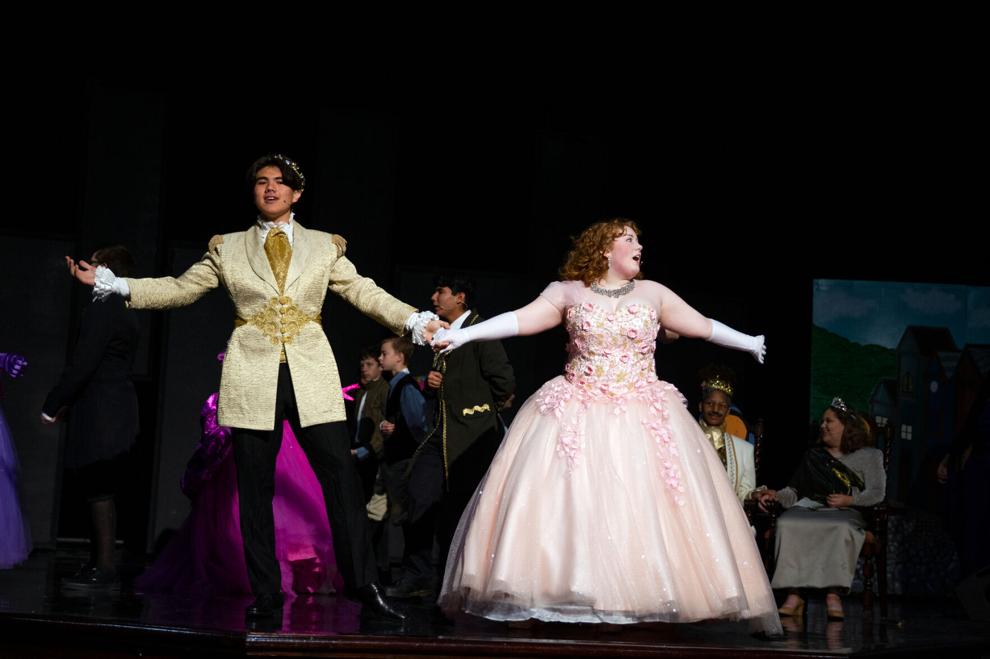 Nicholas Whyman plays the role of the prince. "I'm just excited for the show. Because when it was my freshman year, we planned to do it, then COVID. And so, "Cinderella" was cancelled. And we were going to have it last year, but there were still COVID restrictions. So we waited a little longer. In fact, I was supposed to be the herald in my freshman year. And now, as a junior, I'm the Prince.
Nicholas said he related to his character's reluctance to attend the ball, explaining that the prince was only at the ball because his mother wanted him to get married. "He's kind of pushed. And so sometimes I feel that way, in my own personal life. He added, however, that a push can lead to good things — like finding the love of your life like Cinderella.
Sutherland said the set design for the musical is a combination of a digital set and a traditional hand-painted set. They use seven LED panels and two large screens on the right and left. "We have an incredibly talented audio and visual team. I mean, our sound guy who's in charge, he literally ran the sound at a Super Bowl event. He's just the best. Our AV guy, he's from Disney.
Choreographer Clark has been a part of Faith Family Church and the school "all my life". She attended Faith Academy for most of her childhood and graduated from Faith Academy High School.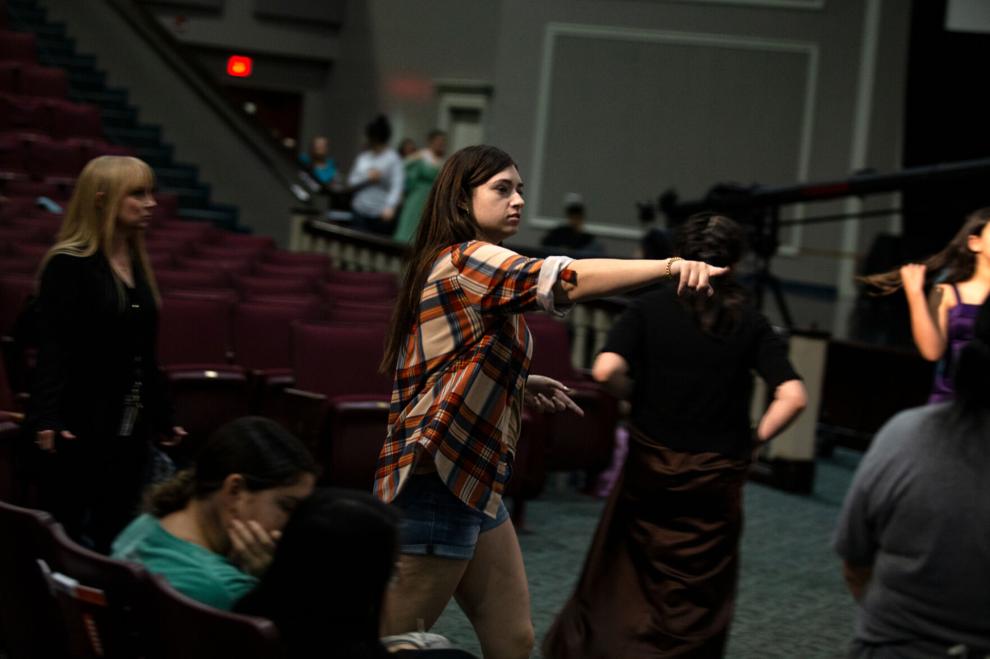 I have always loved the theatre. "Cinderella" is Clark's second production with the school, as she previously worked as a choreographer for "Alice in Wonderland." This time, she is also an assistant director and has expanded responsibilities.
Clark comes from a family of dancers. Her grandmother was at the New York Ballet Academy and her mother, who was creative director at Faith Family Church for many years before retiring, danced with Busby Danccenter. "It has always been an ingrained gift from God with my family. And I'm very lucky to have inherited that as well," she said.
When asked about her first theater role, Clark laughed and said, "I don't necessarily remember it, but my mom always likes to remind me that I played Baby Jesus when I was really little."
She discovered a passion for acting when she was in eighth grade. She said the school was doing a musical, "Camp Rock." "And my friend wanted to try. And I really didn't want to. Explaining that she was in the "nothing is cool" phase of middle school. Her friend really wanted to try and didn't want to do it alone. "I was like, 'OK, okay. I'll try with you. And I ended up taking the lead.
She said working with Sutherland has been a valuable experience. "I absolutely love him. We get along so well." The collaboration and the chance to really explore how to stage a scene or help a performer has been very exciting. "It's been a lot of fun to see how far my gifts can go."
Annabelle said "Cinderella" has a beautiful musical score. "It's very floaty, lots of piano, very classic, very ballroom and very pretty," adding the music "makes you feel so elegant" as you dance and move on stage.
In the role of Cinderella, costumes are very important. Annabelle says she particularly enjoyed "trying on all these costumes. The ball gowns have been amazing. I mean, I've never had so much personal attention in my entire life. … He's been so much fun."
Nicholas said one of the benefits of working on a stage production is that "it definitely teaches you responsibility and helps you with your communication skills".
"I started going to Faith Academy when I was in pre-K. My first play was in sophomore Willy Wonka. Nicholas said he was Chief Oompa Loompa. Later in sixth grade, he joined the student ministry worship team at Faith Family Church, playing the piano.He has been playing the piano since the age of 6. He also began singing regularly as a member of this team.
"The song I sing in this room is pretty high for my vocal range." Sutherland worked with him and they slightly modified a melody.
He said that when "Cinderella comes in, it's like a complete trance. Everyone is frozen.
The ballroom dancing scenes are definitely something new for most of the students, including Nicholas who laughed and explained that when Cinderella is wearing a ballgown, the main rule is don't step on the dress!
Annabelle described her school and church community as "one of the most caring and loving groups of people I have met in my entire life. I think it would be such a great opportunity for people to not just come see a good show, but come meet godly people who are really going to invite you into their lives. She said maybe people would look around and think, "Wow, that's a really nice place."