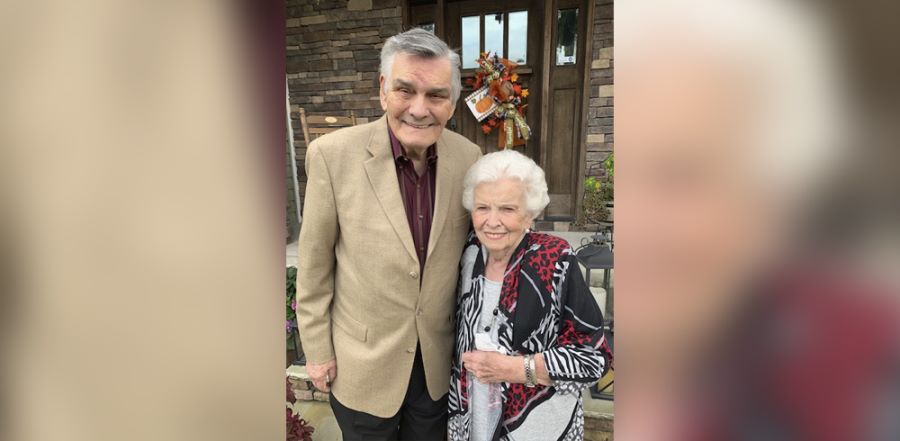 Don't miss any story. Follow AG News!
Reginald A. Stone will not take credit for the strategy of launching extension Bible institutes that train Spanish-speaking pastors who lack theological education along the East Coast. So far, the model has led its students to plant a hundred churches in North Carolina, New Jersey, and the Potomac area that includes Maryland, Virginia and West Virginia.
Stone, 87, is an American mission Intercultural ministries missionary and leader of the Reginald Stone Hispanic Mission Ministry, based in Dunn, North Carolina. Stone says the strategy he employs is part of the legacy of famous Assemblies of God missiologist Melvin Hodges. Hodges advocated the theory still followed by AG missionaries of the world that an indigenous church planting model should be self-sustaining, self-propagating and self-governing. In other words, the people of the nation, and not the missionaries, are the primary publishers.
When the ministry began, Stone and his wife, Rose, 86, served as world GA missionaries in Uruguay for 10 years. They found that if pastors could access Global University Berean correspondence course, those who would benefit the most from the material did not use it. When he asked pastors why, Stone heard the same answer time and time again: I need someone to teach me.
While the GA Resident Bible Institute in Montevideo produced many good leaders, at the time only single students could attend as there was no accommodation for married couples. He identified this as the main reason why Uruguay had not ordained a pastor for a decade.
So Stone started extension schools in Uruguay.
"People needed to be educated," says Stone. "All I did was try to find books and anything that would help us teach these Berean classes. "
He began to teach the Berean course himself for two weeks of classes, first in Uruguay and then in Peru. In a short time, participation and church planting increased in both countries. By the time Stone left Peru, he had started 10 Bible institutes with 400 students with the help of leaders he had trained.
When Stone visited Peru in 2016, the president of extension schools told him that efforts had increased to 44 of those schools with 1,400 students. Rolando Boulangger, the national superintendent of the GA of Peru at the time, told him that these students had planted 500 churches.
The Stones, who married 65 years ago, centered their ministry on the teachings of Hodges, using 2 Timothy 2: 2 as the foundational scripture: "And the things you have heard me say in the presence of many witnesses, entrust them to reliable people who will also be qualified to teach others.
They ministered in Peru until the violence of the Shining Path guerrillas, which killed several pastors and AG faithful, forced them in 1992 to move to Rose's native North Carolina. She noticed that 250,000 Hispanics were living in Tar Heel State at the time.
"I said to my husband, 'Could it be that God brought us from Peru to serve them?' Rose remembers. Charles O. Kelly, then North Carolina District Superintendent, asked the Stones to form a Hispanic ministry, which they did.
Today, about 21% of New Jersey's 8.9 million people are Hispanic; Virginia has 850,000 and Maryland 660,000. Many do not speak English. These Spanish speakers need churches, but in Stone's experience in Latin America, for this to happen, students needed face-to-face training in their own language.
The Stones were keen to educate pastors. In response to the Superintendent's request, Stone changed the Extension Bible Institutes he had started in Uruguay and Peru, where students undergo two-week in-person training.
"Economically, it wouldn't work in the United States," Stone says. "People couldn't quit their jobs. Instead, classes lasted one night a week for 15 weeks: at Charlotte Mondays; Morganton, Tuesdays; and Raleigh on Wednesdays.
In total, he founded eight Spanish-language Bible institutes AG along the east coast: in the Ministry of the Potomac Network, New Jersey, and North Carolina.
Aided by technology, Stone continues to teach. On Thursdays, he teaches a class at the Assemblies of God seminar in Lima by Zoom. He also teaches by Zoom at a Bible institute in North Carolina.
A native of Nicaragua, Carlos Cortez, 68, had studied at Global University for his ministerial degree before becoming one of the Stones' first students in the United States in the 1990s.
"You can't compare the instructions you receive face to face and compare them to the correspondence," Cortez explains. "You can never replace the actual teacher sharing his experience. "
Like many other students at the Spanish Language Bible Institute, Cortez, a retired U.S. Army veteran, is fluent in English. But he appreciated the passion, intensity and culture conveyed in the teaching.
"It's definitely a plus to have a Bible institute in a language we can understand, and also in the culture we can relate to," Cortez says. Today he is a pastor Primera Asamblea from Dios of Raleigh.
Native of Mexico, Mario Pulido, 48, pastor of Silo Iglesia Cristiana, a Hispanic Assemblies of God congregation in Pink Hill, North Carolina, met Stone in 2000. Pulido had come to faith in Christ two years earlier and felt a call to minister. However, he lacked theological training.
The Bible Institute has responded to this need, allowing it to continue to exercise its ministry while being fundamentally equipped in the faith.
"As an educator and as a person he is a great person – truly faithful to the Lord in his ministry, firm in character," Pulido says of Stone. "He has been a great blessing to me, not only teaching, but also visiting our church. He is always aware of us, encourages us, concerned about the formation of my spiritual character.
The Stones have raised leaders throughout their ministry.
"This is why we have invested our lives in Bible schools," says Rose Stone. "We call it multiplying ourselves through the leaders we teach. "