[ad_1]
Bishop Pablo Virgilio David of Kalookan took up his new role as President of the Philippine Conference of Catholic Bishops (CBCP) on December 1.
On the same day, David lamented, in his speech after receiving the honorary doctorate in humanities from Holy Angel University in Angeles, what he described as a growing "escape" among many Filipinos.
He said such an attitude was "very bad", especially for those who are "only won over by troll propaganda on social media".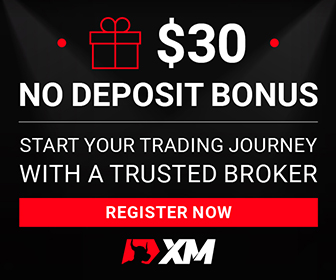 He stressed that having a sense of history is crucial "because we don't want our past mistakes to be repeated".
"Otherwise, the ghost of the past may continue to haunt us in the present," David said.
"We remain in this dark and perpetual state of victimization that robs us of a future because we don't know how to review the past in a way that lights our way in the present for the future," he said. declared.
The Bishop of Kalookan warned that without a sense of history, "we cannot even develop a good sense of identity."
Without mince words, he said: "Those who don't learn from history are just doomed. "
Other CBCP officials take office
David replaced Archbishop Romulo Valles of Davao, who has completed his term as head of the country's conference of Catholic bishops.
Prior to becoming head of the CBCP, David was vice-president of the collegiate body of bishops.
The new vice-president of the CBCP is Bishop Mylo Hubert Vergara de Pasig.
The new permanent members of the council are: for Luzon, Archbishop Ricardo Baccay of Tuguegarao, Bishop Dennis Villarojo of Malolos, Bishop Ruperto Santos of Balanga and Archbishop Gilbert Garcera of Lipa.
For the Visayas, the regional representatives are Bishop José Bantolo from Masbate, Bishop Patrick Daniel Parcon from Talibon and Bishop Louie Galbines from Kabankalan.
Representatives from Mindanao, meanwhile, include Archbishop José Cabantan of Cagayan de Oro and Bishop Abel Apigo of Mati.
This new set of officers, who were elected at the plenary assembly of bishops last July, will determine the pace and agenda of the CBCP for the next two years.
CBCP officials serve a two-year term. They can be elected for a second term, giving them a total term of four years.
The CBCP meets in ordinary sessions twice a year, in January and July. When not in session, the Permanent Council acts on behalf of the conference.
Doctor honoris causa
Holy Angel University conferred an honorary doctorate on David "for his inspiring leadership in Church and community".
Besides his "tireless work of evangelism" as a writer, cultural heritage worker and conservationist, the award also cited David's "courage" in standing up for the poor and the helpless.
The university particularly noted the prelate's vocal stance against the wave of murders in the government's brutal war on drugs.
The church leader once described his diocese, which covers the towns of Caloocan, Malabon and Navotas, as a "deathbed" as numerous murders of drug suspects have taken place in his jurisdiction.
David has also expanded his diocese's mental health ministry to help widows and orphans in the war on drugs. CBCP News
Image courtesy of the Diocese of Kalookan photo
[ad_2]