On August 22, 2022, the Church of Shiloh voted unanimously to make tuition free for families wishing to give their children access to a Christian education.
In the announcement, Pastor John Boston II, said their goal was to "do everything we can to give the children of Chicago the best chance we can give. Nothing does it better than Christian education.
Chicago Seventh-day Adventist Christian School is nestled in the heart of Chicago's South End and since 1913 has served generations of students from kindergarten through 8th grade.
We asked Boston to find out more about this new initiative which has garnered positive reviews since its announcement.
– Debbie Michel Herald of Lake Union editor
PM:Why was it necessary to make this bold move?
JB:We could not afford to do nothing in this area. Chicago's Southside is riddled with news violence. This Adventist school is probably one of the most viable opportunities to make a difference in this community. Many urban Adventist schools and churches are not functioning well. We believe at Shiloh that our path to healing our community is through Christian education. Currently, we have initiated discussions with local and international anti-human trafficking agencies: 16,000 young girls are trafficked into Chicago every year. That's two every hour. It was time for us to come out and stand apart. Jesus is coming soon and we need all the tools available to reach the hearts of the people around us.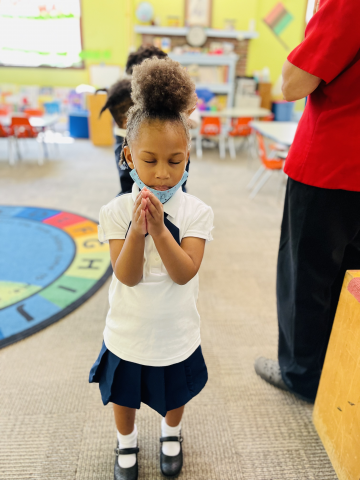 PM:Free is not really free since eventually someone will have to pay. How will it be funded?
JB:It is absolutely true. Salvation is free, but ministry costs. We have a limit on the number of children the school can handle to keep the student-teacher ratio in line with the policy. We want a quality education for all children and an enriching experience for the whole family. The historic Chicago Shiloh Church decided to step out in faith and God did not disappoint with the provision.
We are using the entire evangelism budget for the remainder of 2022 and the first half of 2023. Christian education is probably the most effective form of evangelism and discipleship we have. In addition to this, the church has historically set aside a considerable sum for the ministry of education and there are several donors who have given to this area over the years.
The latest piece comes from donors in Chicago and around the world who want to help make that kind of difference. This is a need-based scholarship. Once a family applies, we apply the necessary spiritual care to ensure that we make room for their children in every way possible. Some parents can afford to sacrifice money to place their children in this school, but we want to make sure they don't have to choose between meals, gas, rent and tuition. We step in to get tuition where they can't manage it. For some it means 100%, for others it means much less. Ultimately, we will not allow tuition to be a barrier for families who come to us.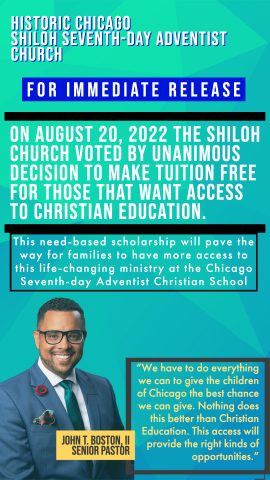 PM:What does the church hope to accomplish with all of this?
JB:Exponential growth! Really, we want the floodgates of change in our community to flow through the church and the school. Jesus is coming soon and if we want to make a radical difference, we must take radical action. If I had to crystallize this, I would say that we want:
All the children in our community are learning from the Lord. We will journey through School, Sabbath School, Pathfinders, Adventurers, Family Ministries, VBS and whatever else we are led to pursue.
We would like to see the church experience a powerful transformation as a result of exercising this type of faith and sacrifice.
The birth of an evolving and sustainable model. I believe we have been in miracle territory since that announcement and the story has yet to be told. We have no idea what will happen at the end of this story, but we do know that we intend to give it our all and watch God do something amazing.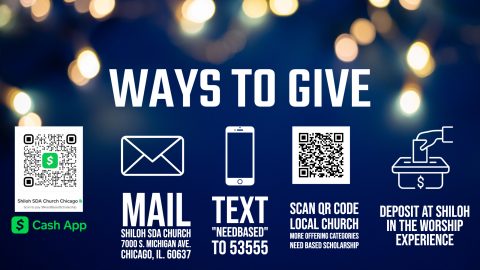 Debbie Michel is the communications director of the Lake Union Conference and Herald of Lake Union editor.