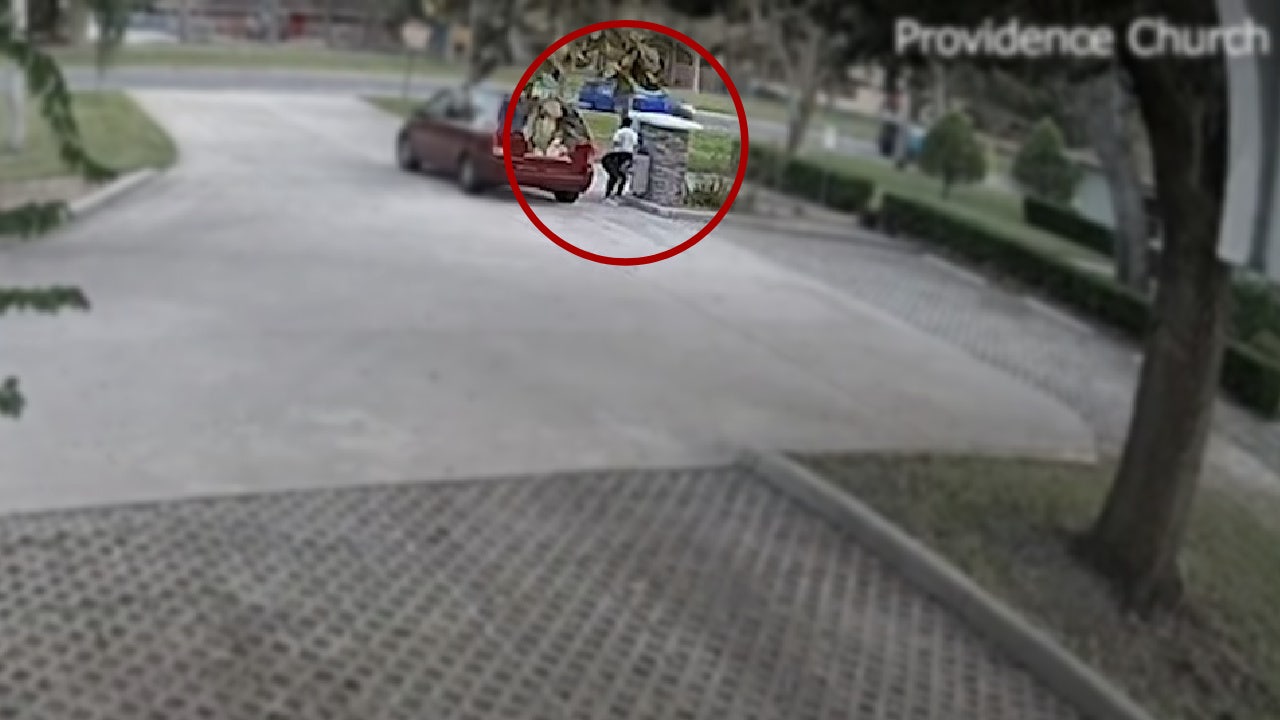 The pastor of a church in Ormond Beach said surveillance video captured two people who had recently broken into their mailbox and stolen church donations and bills, the second time the mailbox to the church letters would have been damaged for weeks.
Surveillance video shows a brown-colored van pull up to the parking lot of Providence Church and pull up in front of the mailbox. Senior Pastor Tim Mann said the van was parked outside the mailbox for 10 to 12 minutes and eventually two people – a woman and a child, he said – got out of the van. The woman manages to open the mailbox, takes what's inside, then leaves.
Ormond Beach Police confirmed they received a report regarding the damaged mailbox and stolen donations.
Pastor Mann said donations to the church were taken, along with bills. He said it was the second time their mailbox had been damaged in weeks. The first time, which happened in September, their surveillance cameras malfunctioned, but the second time it was caught on video.
MORE TITLES:
"After that, we put two heavy-duty security locks on the mailbox," he said.
Pastor Mann said he reported the theft to the US Department of Mail Fraud and local law enforcement. He said he shared the video to hopefully identify the people in the video and to also alert the community to recent thefts.