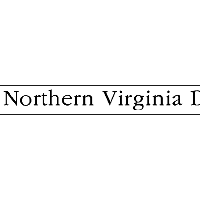 Church of Love and Fidelity
Love and Faithfulness Church at 111 Water Street in Front Royal will return to the Upper Hall with Apostle Donna Elliott and Apostle Damion Brown at 7 p.m. Friday and Saturday. On Saturday the church will have its community service and feed all who pass by. There will also be clothes and some furniture. Awareness will begin at 3 p.m. Volunteers are needed to help set up and prepare the food. If you're ready to help, call Pastor David Clanagan at 540-247-1739.
Christmas library programs
The Handley Library in Winchester and the Bowman Library in Stephens City will be hosting the following Christmas programs:
• Hanukkah Lights: 5 pm, December 2 at the Bowman Library. Hear the story "If the Candles Could Talk", make a menorah and play the game of dreidel.
• A Who-ville Christmas: 11 am, December 4 at the Bowman Library. Come dressed in your best Whoville vacation clothes. Tales, puppets and songs around the tree.
• "A Christmas Carol:" 1 pm, December 4 at the Bowman Library. Hear the voices share Christmas stories past, present, and future at Grumpy Scrooge.
• A Little Noon Music: 12:15 pm December 10 at the Handley Library with Rich Follett.
• Ugly Party for Teens: 5:30 pm to 8 pm December 10 at the Bowman Library. School-aged teens can throw their own party and dress for their best or worst on vacation while they play console and computer games. Teens are asked to bring a gift of $ 5 or less to share.
• Gingerbread Jamboree: 2 pm, December 11 at the Handley Library. Celebrate the holiday season with a puppet show, interactive stations, take-out kits and other fun surprises for the whole family.
• Valley Chorale of Front Royal concert: 3 pm December 11 at the Handley Library.
• Performance of the Apple Valley Ringers Bell Choir Group: 2 pm December 12 at the Bowman Library.
Information, registration: www.handleyregional.org.
Submissions
Submit your events to www.nvdaily.com/site/forms