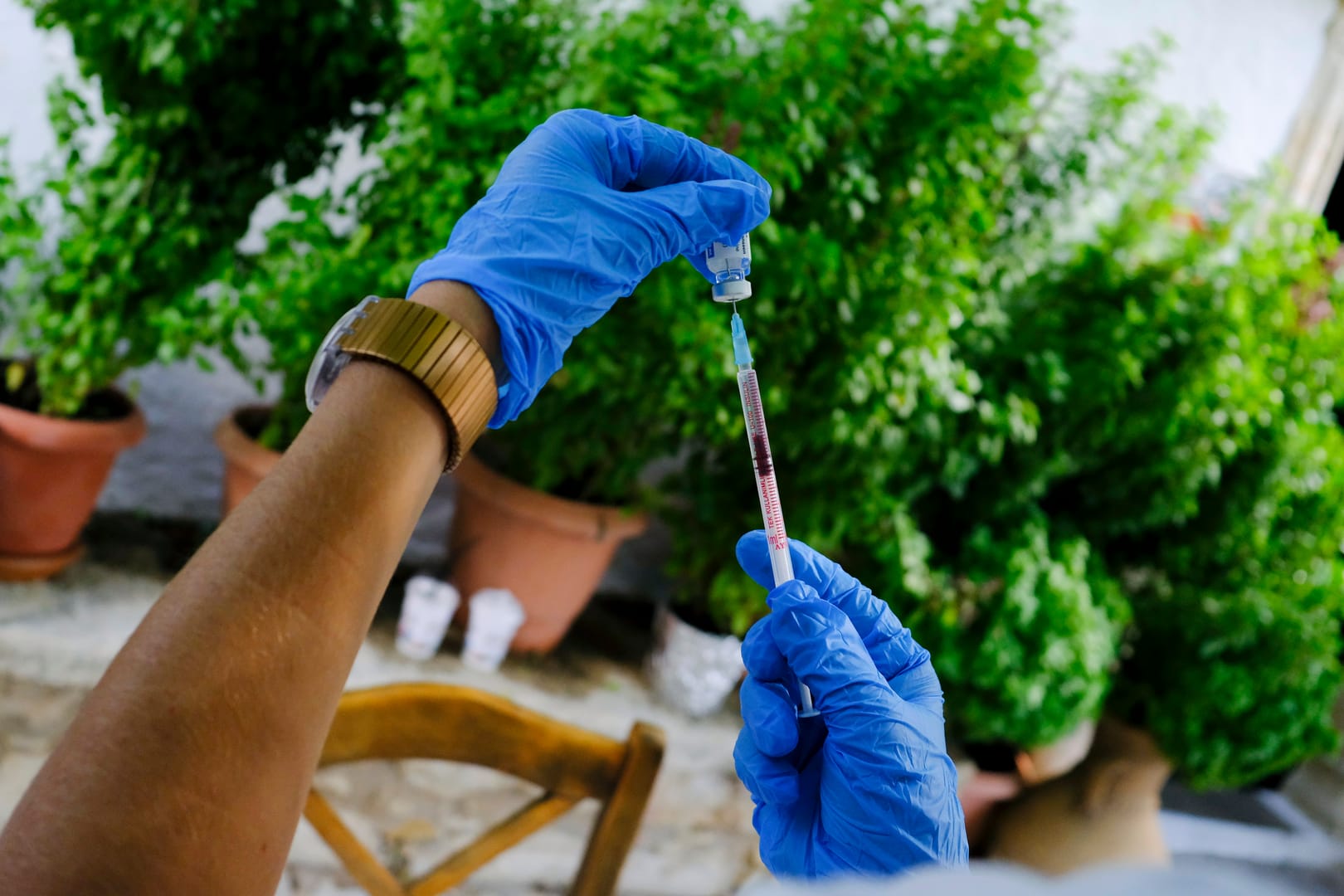 ROME – As the number of COVID cases linked to the new Omicron variant rises across Europe, Catholic leaders and other Christians have urged their herds to get vaccinated, saying it was an act of responsibility and care of others.
In a joint statement, Jesuit Cardinal Jean-Claude Hollerich of Luxembourg, President of the Commission of Episcopal Conferences of the European Union (COMECE) and Reverend Christian Krieger, President of the Conference of European Churches (KEK), urged the faithful to spend the remainder of the Advent season "showing responsibility and care for all".
"As the COVID-19 pandemic continues into a second year, European churches are encouraging everyone to observe necessary health measures and get vaccinated," they said, pointing to reports indicating that COVID cases are increasing in Europe.
"Doctors and paramedics are exhausted and hospitals face the risk of imminent collapse," they said, lamenting that in many countries in Europe vaccination rates are well below what is needed to slow the spread of the virus, despite the fact that vaccines are available.
Experts in science and medicine must be listened to, they said, expressing their conviction that getting vaccinated "is currently the most effective way to counter the pandemic and to save human lives".
"Vaccination offers protection not only to ourselves but also to our brothers and sisters, especially the most fragile among us. It is therefore an act of love and concern and also an act of responsibility and social justice ", they declared.
Across Europe, the number of COVID infections has increased, with numerous cases of the new Omicron variant, most of which have been detected in the UK.
As of December 11, the number of Omicron infections in the UK had reached record highs, with 633 cases identified in just 24 hours, a 50% increase from the previous day, bringing the total number of infections with the new variant at 1898.
Beyond the UK, according to the European Center for Disease Prevention and Control (ECDC), other countries with high numbers of Omicron cases include Denmark and Norway, Germany, the Netherlands, France, Portugal, Belgium, Iceland, Italy and Finland, among others.
In Italy, some 98 COVID-related deaths were recorded on Monday, according to the Italian Ministry of Health, against 66 the day before. Italy has so far recorded 134,929 coronavirus deaths since the outbreak began last spring, making it the second highest death toll in Europe and the ninth in the world. To date, the country has reported 5.24 million cases in total.
Yet almost a year after the start of the European Union's vaccination campaign, around one in three Europeans is still unvaccinated, with resistance to government mandates increasing.
In their statement, Hollerich and Krieger noted that the decision to get vaccinated is not always an easy one, and that "the reasons for being hesitant can be multiple", including a serious health problem or obvious doubt.
For these cases, Hollerich and Krieger asked people in these situations to seek clarification of their concerns and make a "well-informed decision" after consulting with experts and competent authorities.
They also highlighted what they said was a disturbing spread of false information and unfounded claims about COVID vaccines.
Some of these plots say Bill Gates plans to microchip the world with vaccines, while others say they cause infertility. Still others say 5G networks across the world are pushing people to catch the coronavirus, while others say COVID-19 was spread by lobsters from Maine that were shipped to China.
These theories, according to Hollerich and Krieger, "instrumentalize the pandemic by causing fear and polarization at a time when our societies need cohesion, unity and solidarity".
A lack of trust in governments and institutions has also been identified as a reason for reluctance to get vaccinated, with only 19% of Europeans including their government among their most trusted sources of accurate and reliable information on COVID vaccines. , according to a survey conducted by the European Barometer carried out in May 2021.
Hollerich and Krieger, in their statement, urged all those with social and political authority, as well as those in the media and members of their respective churches, "to counter any attempt at disinformation."
"We call on all societal actors to raise awareness and encourage them to take responsible action to protect themselves and others, especially those who cannot be vaccinated for health or other reasons," they said.
They urged the European Union and each of its member states to "fulfill their vaccine sharing commitments and step up global efforts to ensure equitable access to COVID-19 vaccines for all", especially in countries with systems health are fragile.
Quoting a passage from the book of Isaiah, in which the prophet said: "A voice cries out: In the wilderness, prepare the way of the Lord, make straight in the wilderness a road for our God," they insisted. that "God sent his son to earth to express his love and concern for us.
"This good news remains very relevant today. Let us give a living witness to it, let us show responsibility and care ", they declared.
Follow Elise Ann Allen on Twitter: @eliseannallen