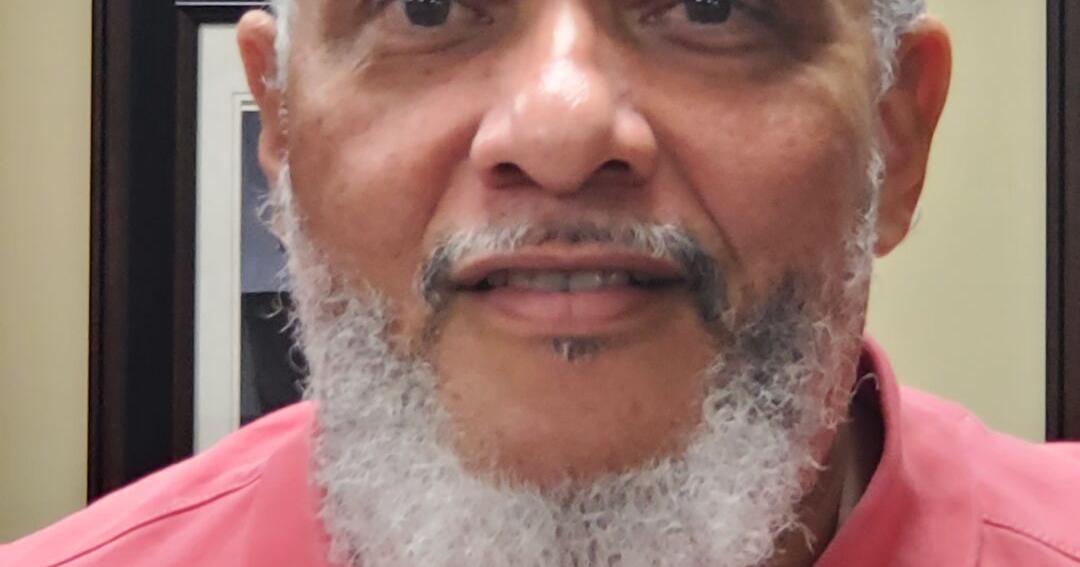 While leading one of Baton Rouge's largest congregations, Reverend Fred Jeff Smith of Shiloh Missionary Baptist Church takes time to chat.
An Avenue Smith has found a way to connect with members and people from all walks of life in the community through her weekly "THRIVE" podcast.
"Five years later, I'm very happy," said Smith, Shiloh's pastor since 2013.
Smith, 61, said for years after the church service he briefly greeted people after church. He wanted deeper interaction to get to know people.
"I saw the podcast as a way to have conversations with people in a way that I wouldn't usually have, to have conversations that lasted more than a few seconds," he said.
The initial target was the younger generation of the church.
"We started by trying to bring in mostly young people, young people from the church, young people that I didn't necessarily know but young people that other young people knew and things that they were doing in the community," he said.
Smith said he wanted to showcase their successes and accomplishments in community, education, entrepreneurship and more.
"There are a lot of extremely bright young people in this community," he said.
The podcast gave him the opportunity to learn, said Smith, who has a bachelor's degree in business administration from LSU and a master's degree in theology from New Orleans Baptist Theological Seminary.
"I don't learn to stay in a vacuum. I don't adapt and you can't grow if you stay in your little circle," said Smith, who succeeded his father, the late Reverend Charles T. Smith in Shilo.
With youth and other Shiloh members early on, Smith began introducing fellow ministers and community members.
"There are a lot of brilliant people, white and black, who are here in the community, and I think given the opportunity, they can have a powerful impact on the direction and the trajectory that this community needs to take," did he declare.
This meant an expansion of conversations and diversity of guests.
"At some point – I'm not sure exactly when it happened and it wasn't intentional – it turned more to social justice issues and politicians," he said.
Social justice and politics are important issues for Smith.
"While I love politics, I love politics from the perspective of how it can impact social justice issues," he said. "There are people who will sit down, make decisions, and if I can get the opportunity to discuss things with them that I think are important and relevant, I think I should take that opportunity."
Smith said justice issues should also be relevant to the church.
"It's an interest for me because I think that's what the church needs to be involved in," he said. "Certainly, we must read the Bible. We must know the teaching of the Scriptures well, but we must be aware of what is happening in our world."
Incidents such as the 2016 death of Alton Sterling by two Baton Rouge Police Department officers should not be ignored by the church, Smith said.
"I have a problem with a religion that doesn't translate into everyday life situations," he said. "If you can't talk about Sterling at church, if you can't hear your pastor's outrage at church about what happened to Alton Sterling, then what's the relevance of the experience worship?"
The "THRIVE" format is Smith simply seated at a table in his office/studio with a guest or guests, asking questions and engaging in dialogue. No agenda. No scenario.
"I rarely come with pre-set questions. I sit down and we talk," Smith said. "If a question comes to mind, I ask it. Then I give them the opportunity to answer it fully and completely as they wish."
Too often, Smith said, the media offers only sound bites.
"(The podcast) gives people the opportunity to fully illuminate what's going on in their lives, what their aspirations are and maybe someone who's listening or watching can be helped by it, inspired by it, or inspired by it. to make a contribution to that direction."
"THRIVE" guests have included Mayor-President Sharon Weston Broome; BRPD Chief Murphy Paul; congressional candidates Gary Chambers, Brian Belzer and Luke Mixon; former LSU basketball great Rudy Macklin; Sito Narcisse, Superintendent of the East Baton Rouge School Board; NAACP President Eugene Collins; pastor and local community activist Dale Flowers; and a host of young leaders, educators, lawyers, actors and radio/TV personalities.
Smith says he appreciates and gets something from each guest and "how it fits with my own perspective on faith." He doesn't see the THRIVE podcast as an "evangelism tool," but adds, "I see the podcast and I see everything we do on social media as a tool that provides opportunity, but we manage to to bridge the gap between Scripture as history and reality."
The "THRIVE" podcast can be found on the church's website at https://shilohbr.com/event/shilohs-thrive-podcast or YouTube. The podcast is produced by Terrance Turner, the media and television ministry director at the church and a local entrepreneur.