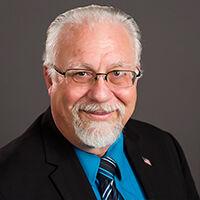 Doctor Gregory M. Howell was born to LeRoy and Juanita (Denbeigh) Howell on March 24, 1954 in Spokane, Washington. He breathed his last on earth and his first gentle heavenly breath on November 21, 2021.
He attended elementary school in Spokane and middle and high schools in Sunnyside, WA. He graduated from Grace College, Winona Lake, Indiana, in 1976, and Grace Seminary in 1979. He received his doctorate in 2007 from Grace Seminary.
On June 19, 1976, he married his high school girlfriend, Colleen Jones, in Sunnyside. Together they have raised 9 children and have 17 grandchildren.
Greg has been actively involved in the lives of his children and grandchildren. He loved his family dearly and prayed for them daily. He always took the time to talk and listen to each of them. His family fondly remembers their husband and father's incredible jokes, his ability to fix everything, his cheeseball recipe, and his love for the Snickers. His passion was to preach the gospel and to enjoy his many hobbies including reading, building, museums, history, HO trains, and collecting coins.
After the marriage, Greg served as Youth Pastor and then Associate Pastor in Warsaw, IN, from 1977 to 1981. Greg and Colleen came to Goldendale Community Grace Brethren Church in 1981, where he remained as Senior Pastor until when he died. The community of Grace Brethren Church and the community of Goldendale were an integral part of Pastor Greg and Colleen's life. Pastor Greg was a 4-H leader, an AYSO football coach and very involved in Christian school and the Goldendale Christian Fellowship. He has also served on several committees for Grace College and Seminary, as a Camp Director for the Grace Brethren District at Camp Clear Lake, taught seminary courses with the Ezra Bible Institute located in Sunnyside, WA, and has taught in Sierra Leone, Africa.
He was predeceased by his parents, his sister Paula Howell, and a great-niece, Grace Moerke. He is survived by his wife of 45 years, Colleen, and children, Sarah Baker, South Bend, IN; Jennifer (Scott) Spencer, Milton-Freewater, OR; Austin Howell, Corpus Christie, Texas; Ashleigh (William) Hobart, Bellingham, WA; Leslie Petko, Warsaw, IN; Amanda (Justin) McKeehan, Buford, Georgia; Cameron Howell, Goldendale, WA; Bekah Howell, Vancouver, WA; and Rachel Howell, Goldendale, WA. Grandchildren AJ and Paige Baker are also survivors; Mark and Keenan Spencer; Austin Howell II; Willoughby, Ethne and Donaghy Hobart; Aiden Petko; Landon, Olivia, Norah, Emmett and Memphis McKeehan; and Aaliyah, Alexzander and Charlotte Howell. He is also survived by his stepfather, George Swanson, his sisters Nancie (Bob) Willey, Julie Martin and Margot (Douglas) Rodgers, as well as many nieces and nephews.
A memorial has been set up for the Clear Lake Grace Brethren Church Camp scholarships. Donations can be sent to Community Grace Brethren Church, PO Box 226, Goldendale, WA 98620.
A Celebration of Life will be held in Goldendale, WA on December 18 at 1:00 p.m. at Community Grace Brethren Church.