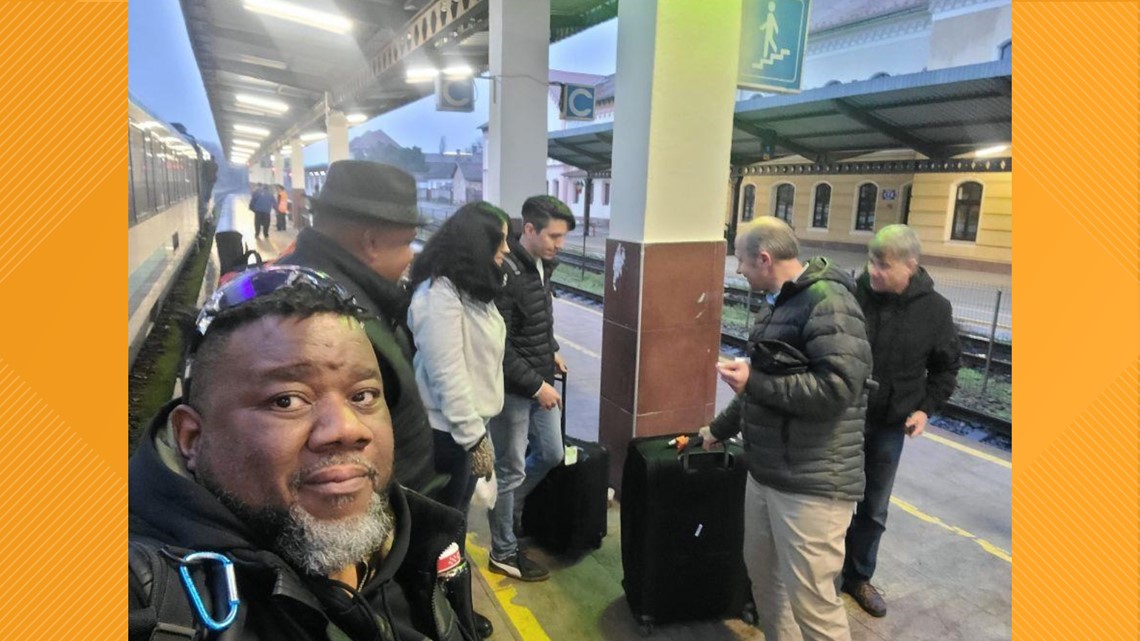 Pastor Raymond Washington spent 12 days in Ukraine last month.
IRMO, SC — From South Carolina to Ukraine, a local pastor in Irmo helped thousands of refugees last month.
Raymond Washington volunteers with a group called Global Gracismthat serves people in crisis and bridges cultural and racial divides.
"I received a phone call on a Friday evening and was told that we would like you to be part of our team again. You have 72 hours and we need to know if you are going to go or not. So this Monday before I boarded a ship to go on a cruise with my wife, I called them and said "I'm on it," Washington said.
RELATED: Couple flee Ukraine, reunite with grandchildren in Lexington
Washington said in his decades of service he had never been closer to an immediate war zone.
"We spent time in Budapest, it was our base of operations. We went to Zahony station, where we were receiving refugees from Ukraine, then we spent time in Romania, in Transylvania to be precise , along with other churches and aid agencies serving," Washington said. "We were reasonably safe, but our people that we had contact with actually in Ukraine and eastern Ukraine, they were pretty regularly sending us videos of some horrible things that were happening."
RELATED: Ukrainian family in Lexington collect supplies for refugees
"We buy groceries, we feed these people who are fighting not just for their country, but for their very lives," Washington said.
He said he feels honored to have helped and that as people we are called to love and accept our brothers and sisters here in South Carolina as well as abroad.
RELATED: UN Food Chief David Beasley: Ukraine War Has Global Impact