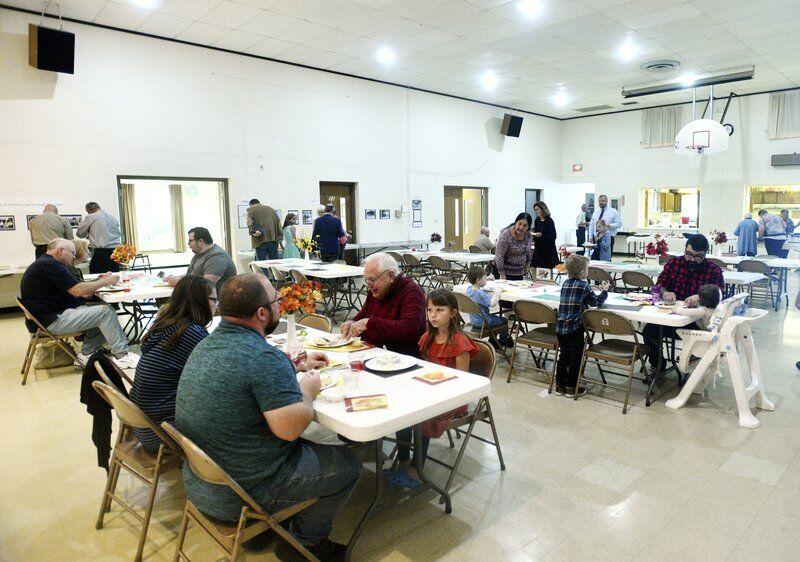 JEFFERSON – Fifty years of ministry in Jefferson First Baptist Church Fellowship Hall was celebrated on Sunday with a meal and a sermon.
Pastor Kevin Phillips drew an analogy regarding the rugged nature of oak trees that survive strong winds and the lives that have been changed by ministry in the fellowship hall over the past 50 years.
"The fellowship hall is made to create oak trees," he said of the ministry that takes place in the fellowship hall which has made disciples of young people through Sunday school classes. and youth groups for decades.
He said the rulers at the time realized they needed to expand their building "to make more oaks."
Phillips said children may not remember a specific Bible point from a Sunday school class, but will know their teachers loved them.
"As we come together to celebrate 50 years of fellowship … God continues to help us … God sends His help through you [the congregation]," he said.
Ed Picard, a church member who helped organize the event, said it took about six months to organize the event which included a post-service lunch.
"These people came out in faith to trust God," he said. Picard said the church paid off the 15-year loan in seven years.
Phillips said the church is looking to tackle any upcoming challenges the church may face.
"The pace continues, we will rehabilitate the cupboards and pave the parking lot," he said.
Richard Havens, also a longtime church member, said he might not even be in Jefferson without the communion room. He said he taught in the Chicago suburbs, but made a commitment to teach and train in Ivory Coast.
As Havens returned his belongings to his home in Jefferson, he received a request to serve as a youth pastor at the church that had just built the communion hall.
He said he met his wife that summer and they got engaged before spending the year in Africa and then returning to Jefferson where he taught high school math for decades.
"If it hadn't been for this fellowship hall, I probably wouldn't be here," he said.