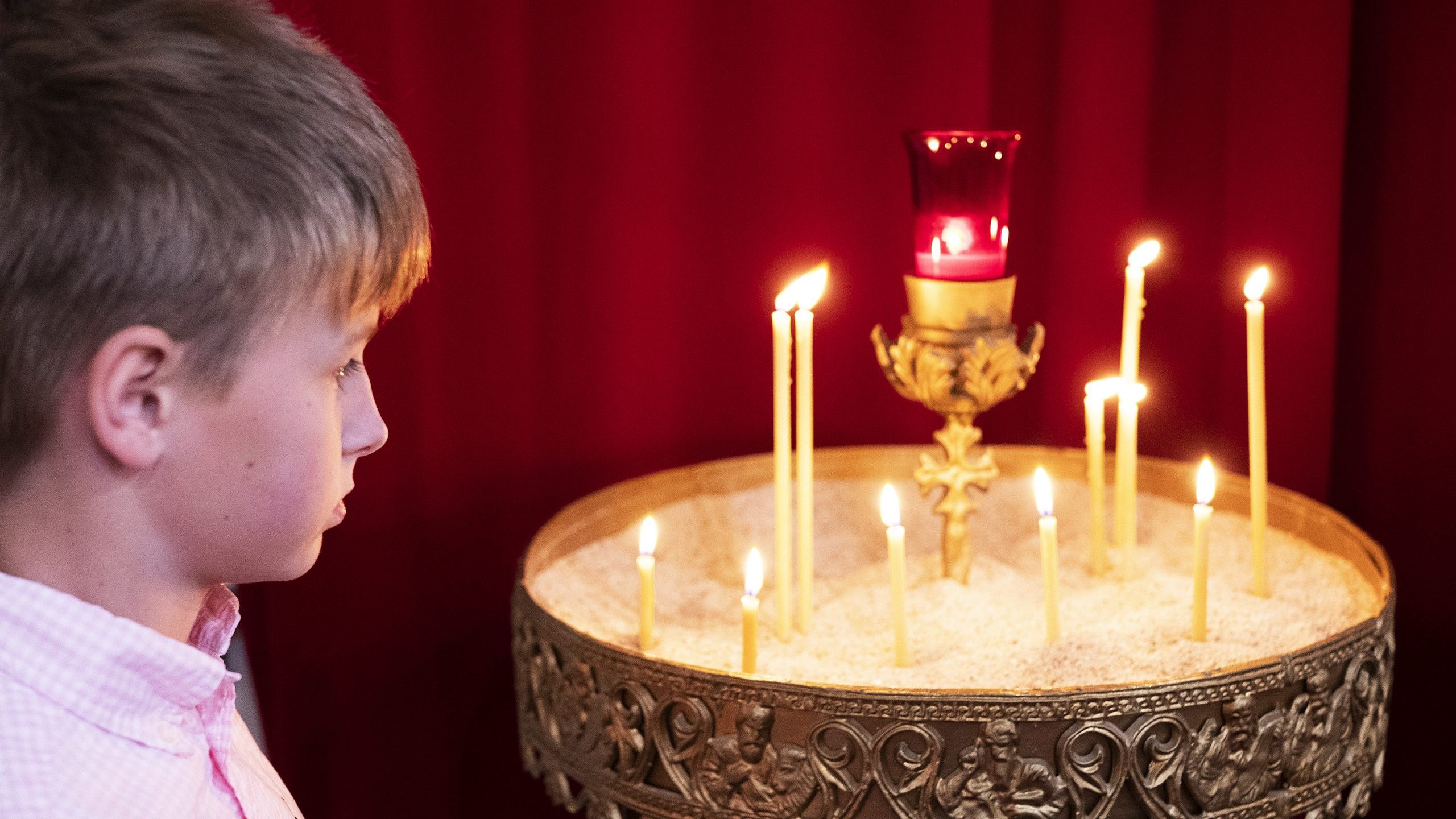 Parishes and schools around the Archdiocese of Los Angeles are invited to join Pope Francis as the whole world,"especially Russia and Ukraineat the Immaculate Heart of Mary on Friday March 25.
The Pope's historic act, which will be performed following Russia's invasion of Ukraine and at the request of Ukrainian Catholic bishops, is scheduled for 5 p.m. Rome time or 9 a.m. Pacific time during of one Lent penance service at St. Peter's Basilica.
Friday's timing means LA coincides with advancements after the start of the school day for most Los Angeles-area students. Bishop José H. Gomez encouraged priests across the archdiocese to seize the moment, calling for school-wide Masses and prayers and inviting the faithful to watch the pope's consecration live. Links to the event broadcast live in Rome, as well as resources on the consecration and a video message from Archbishop Gomez, can be found at LACatholics.org/PrayForUkraine.
"My friends, we are all deeply troubled by the war in Ukraine and the unconscionable attacks on innocent men, women and children in their homes and neighborhoods," Bishop Gomez said in a video message released Wednesday, March 23.
"In these times when our world is overwhelmed by the shadow of war, I invite you to enter into this solemn moment of prayer with the Holy Father. With him, let us ask our Blessed Mother to turn her eyes of mercy towards all her children. Let us ask him to intercede with his Son, to deliver his children from evil and to grant us peace," he said.
In his message, the Archbishop asked the priests of the Archdiocese to celebrate special masses to pray for peace and for the peoples of Ukraine and Russia, to recite the prayer of consecration and to ring the bells of their churches at 9 a.m., a suggestion of 29 times to mark 29 days since the start of the Russian invasion of Ukraine.
The Pope's consecration, on the Solemnity of the Annunciation of Our Lord, follows a series of individual consecrations to the Immaculate Heart of Mary following the apparitions of Our Lady at Fatima in 1917.