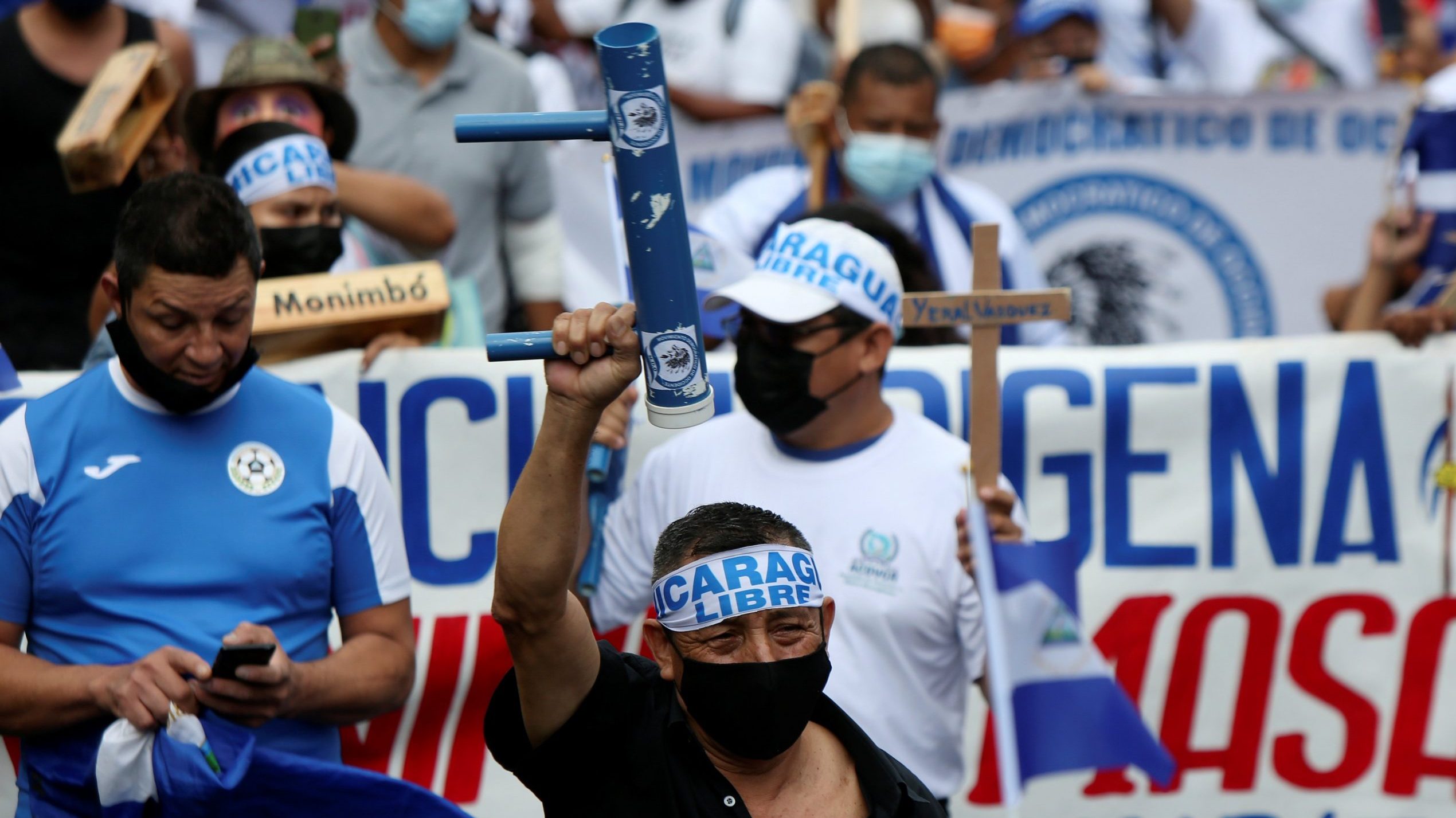 Mgr René Sándigo, of the diocese of Léon, was the only Catholic bishop to participate in the elections.
On Saturday, the day before the elections, the families of some 150 political prisoners sent a letter to Pope Francis asking him to raise his voice to demand respect for basic human rights in Nicaragua.
"We ask for your humanitarian intervention," they write. "All of our family members have been detained and imprisoned without due process, as documented by international and human rights organizations. "
They also told the pontiff that around 150,000 people who oppose the regime had to flee, either to the United States or Costa Rica, and those still in Nicaragua could barely see their relatives imprisoned, noting their "serious condition". malnutrition, insalubrity and lack of adequate sanitation.
"Your Holiness, this is not a political issue, but a humanitarian one," they write. "Our families are suffering. The Church is accosted, priests in the hierarchy had to hide, go into exile, and also fear for their lives.
Among those who had to leave the country is Bishop Silvio Baez, who lives in exile in Miami, after Pope Francis ordered him to leave Nicaragua because his life had been threatened.
"Today is not a day of victory for anyone in Nicaragua," declared the prelate during his homily, celebrated at the National Shrine in Washington, at the invitation of Bishop David Malloy, president of the Commission of American Bishops for international justice and peace.
"Today is one more day of the painful path of tears and death that our country has lived through and which has claimed so many innocent lives, which we cannot and do not want to forget," Baez said. The mass was televised and broadcast on social media.
"The whole world has its eyes riveted on our country because of the illegitimate event which is taking place there today", he declared, referring to the presidential elections.
"Today, the dark ambitions for power of those who shattered our country and their cynical rhetoric with which they tried to distort history and hide the truth seem to prevail. However, today is not the end of Nicaraguan history. Today is not the end, but the beginning of a stage full of challenges and hopes, struggles and commitments, unity and generosity, "said Baez.
He recalled the people killed by the government's repressive measures, those who were forced into exile and those who "were unfairly locked in prison and treated with cruelty simply for wanting a better country".
Bishops and priests are among those harassed by the Ortega regime, although no bishop has yet been imprisoned.
In their public appearances this year, Ortega and Murillo accused the bishops of being "coup perpetrators", of being "descendants of the devil", of being "foreign agents" and of preaching a false Christianity.
Ortega also dispatched police to intimidate bishops and priests – with a police booth set up in front of Cardinal Leopoldo Brenes' house – which has been out of public view since late September, recovering from COVID-19.
Although the government claims that more than 70 percent of the population voted, the independent observatory Urnas Abiertas, which stands for "Open ballots," reported that there was an 81% abstention rate nationwide.
Father Pedro Mendez from the diocese of Masaya, near the capital, was tortured by the government in 2018 as part of the "clean-up operation" that followed the social uprising in April of the same year. In his church, with the support of his parishioners, he hung a banner saying that their "finger will stay clean" because they will not stain it to confirm that they have voted, as Nicaraguans should.
The parish would not vote because "the Church is persecuted", because "the bishops and priests are not the descendants of the devil, nor the coup plotters nor the terrorists", for those who are "imprisoned, exiled and unemployed ", And for those" who died asking for freedom ".