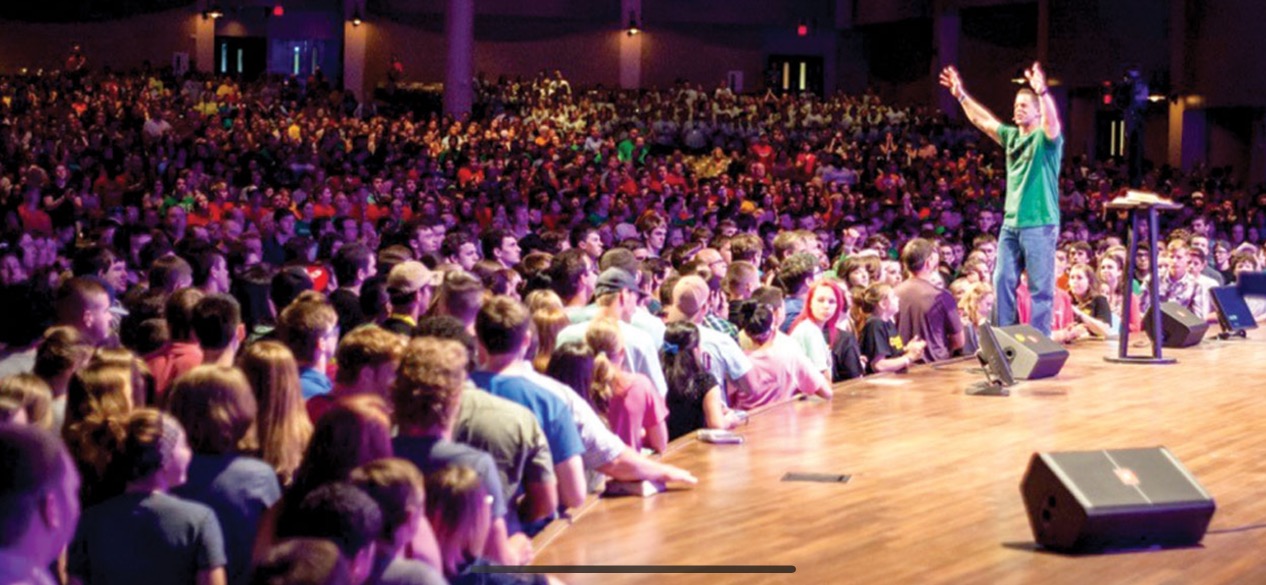 TULSA—Oklahoma Baptist leaders today announced the hiring of Andy Taylor as the regional ministry partner for East Central Oklahoma for the state convention.
Taylor has served as pastor of Broken Arrow, Arrow Heights, since 2015. He will step into his new role with Oklahoma Baptists in April, where he will be part of the Church Relations group, led by Associate Executive Director James Swain .
"Andy Taylor is a humble servant of our Lord with a pastor's heart," Swain said. "His proven record of leadership in the church and service to our country will stand him in good stead in this role. He has a passion for discipleship and leadership development that strengthens the work of Oklahoma Baptists in the advancing the gospel. Andy is an encouragement by nature and will rub shoulders with pastors and church leaders in an incredible way. I am so grateful that the Lord has brought Andy into our team and I look forward to serving with him.
Taylor earned a Bachelor of Arts in Religion (Bible Emphasis) from Oklahoma Baptist University, a Master of Divinity in Biblical Languages ​​from Southwestern Seminary, a Graduate Certificate in Christian Apologetics from the University of Biola and a doctorate in expository preaching from The Masters Seminar.
During his more than 30 years of ministry, he served as senior pastor at Ponca City, First and Chickasha, Trinity. He also served on the staff of Moore, Regency Park, and a church plant in Texas.
Additionally, Andy served for over eight years as a full-time U.S. Army Chaplain. During this time, Taylor made two tours to Iraq and one to Afghanistan, for which he won three Bronze Star medals. He also served as Deputy Senior US Army Chaplain at Arlington National Cemetery in Virginia. Andy retired from the military in 2015.
Todd Fisher, Executive Director-Treasurer of Oklahoma Baptists, said, "Andy Taylor is one of the best and brightest Baptists in Oklahoma. His heart to encourage pastors and serve the local church will be vital to his role, and we are grateful that the Lord has led him to serve Oklahoma Baptists in this way.
In March 2018, Oklahoma Baptists designated regional ministry roles for all parts of Oklahoma – northwest, southwest, mideast, and east, as well as affinity groups including ministry Hispanic, African American, Native American, Asian Ministries and Ministry Wives. Taylor will serve the mid-east region which includes Tulsa.
He is married to Laurie and they have three children: Seth, Cole and Lexie.
Expect more coverage in future editions of the Baptist messenger.