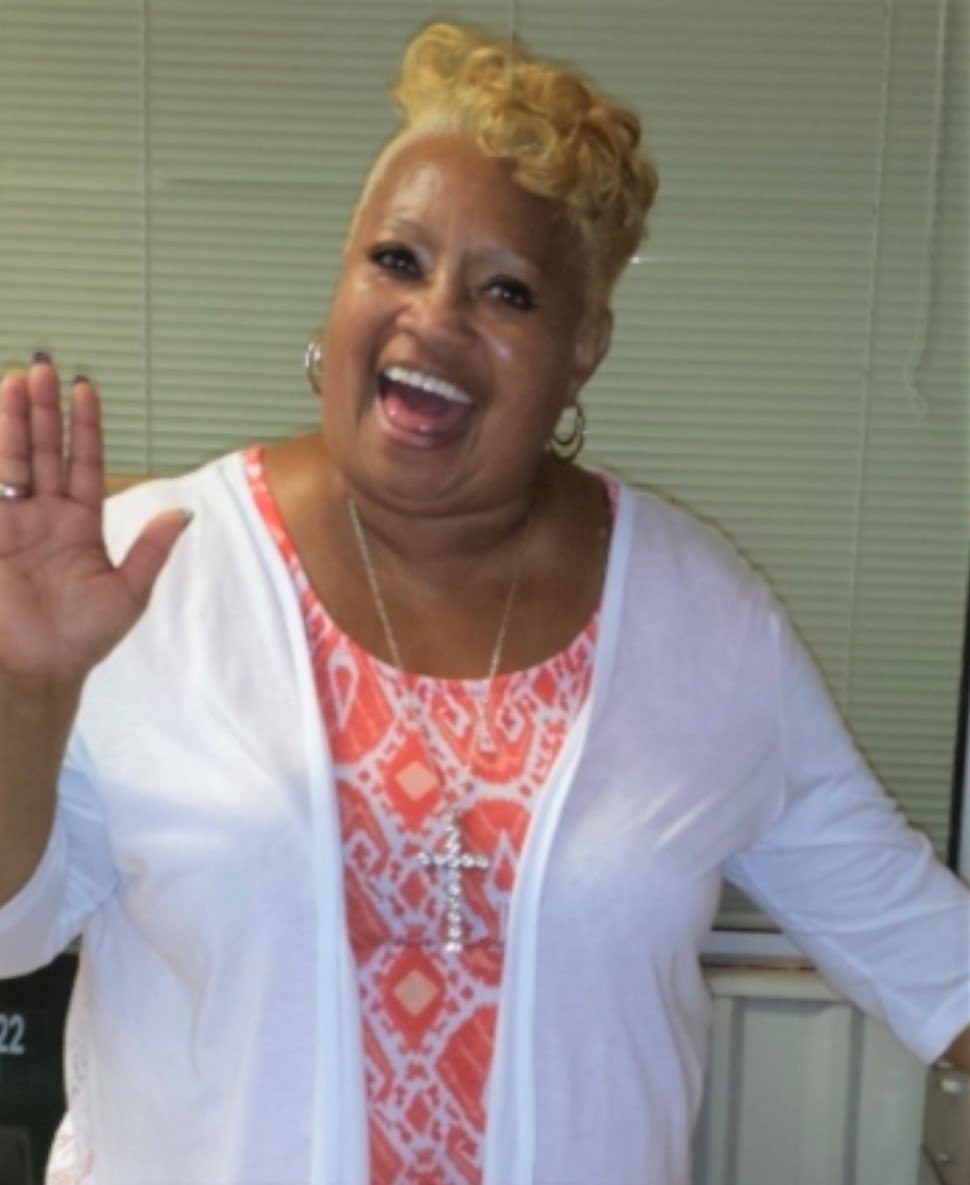 Pastor Carolyn Maxine Bolden, 64, from Gonzales, receives Angels' Wings on Friday October 29, 2021. Carolyn was born on December 6, 1956 in Gonzales County to Willie B. Gonzales and Dorothy M. Jackson. She married Lloyd Leslie Bolden, Sr. on June 22, 1973 in San Antonio. Carolyn served as the pastor of The Rock Church for 12 years.
Carolyn was one of 4 children born to her family in Gonzales. She worked at the Cartwheel Lodge Nursing Home and later as a private babysitter. Carolyn had a heart for people and her love for others was undeniable. Her faith in God was beyond measure and as a servant of God she was naturally drawn to those who were most in need of prayer and faith. It is most likely, at least in part, the impetus for his pastoral commitment. The light of Pastor Carolyn shone in worship and prayer and those who have been fortunate enough to see her light shine are indeed better for having taken part in her testimony of the glory of God.
Certainly, Carolyn's heart was full of the love and grace of God. Truly this was celebrated by her family as she cared for them as a loving wife, mother, grandmother and great-grandmother. Her love for cooking delicious dinners of chicken and dumplings, tamales and homemade buns, to name a few, has always been acclaimed by her family and the cause of family pilgrimages to her home for her memorable meals. Carolyn will always be remembered for her love of family and as a role model for what it takes to be a great wife, mother and grandmother. Beyond an abundance of love and interaction with her family, she guided them in their faith. She taught them to pray and in their youth she guided them in the scriptures, the first scripture being Psalm 23: "The Lord is my Shepherd, I shall not want. . . ". Today her family remembers Psalm 31 "She speaks with wisdom, and a faithful instruction is on her tongue. She watches over the affairs of her household and does not eat the bread of idleness. Her children get up and call her blessed; her husband too, and he praises her. Amen
Carolyn Bolden is survived by her beloved husband, Elder Lloyd Leslie Bolden Sr., of Gonzales, loving children, Tangela Young "Victor" of Elgin, IL, Tasha Allen of Gonzales, Tiffany Bruster "Henry" of Zachary, LA, Deidra Matehuala de Gonzales, Lloyd L. Bolden, Jr., de Gonzales and Keith Bolden, Sr. de Gonzales, grandchildren, Te'Oceasha, Victor, Jr, Alexander, A'ja, Brandon, Jr., J'Zyah , Skylynn, Tommy, Jr., La'Hendric, Ian, Durius, Darion, Nadia, Kyle, Jr., Desmond, Anaya, Bryce, Arissa, Aaliah, and Keith, Jr., great-grandchildren, Lillian, Maddison, and one coming soon.
The family will receive friends from 9 a.m. to 10 a.m. on Thursday, November 4, 2021 at Seydler-Hill Funeral Home. The funeral will follow at 10 a.m. at the Seydler-Hill funeral home and interment will follow at the Gonzales Town Cemetery. Carriers: Lloyd Bolden, Jr, Keith Bolden, Sr Henry Bruster, Calvin Allen, Paul Jackson, Jr, Desmond Bolden and Terrance Bolden. Honorary bearers: Alexander Young, Brandon Melancon, Tommy Barnes, Jr., Durius Matehuala, Darion Matehuala, Kyle Saunders, Bryce Eleby and Keith Bolden, Jr. Friends can leave their condolences to the family by visiting www.seydlerhillfuneralhome.com.
Due to the continued prevalence of Covid-19 diseases, protective measures regarding social distancing and the use of personal protective masks are strongly recommended for the funeral service. People remotely symptomatic of COVID-19 are politely asked not to attend. Services are under the care and direction of Seydler-Hill Funeral Home.
Pastor Carolyn Maxine Bolden