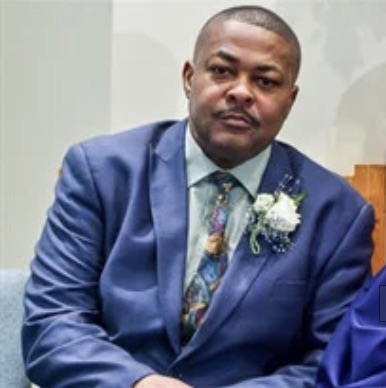 [ad_1]
March 17, 1963 November 7, 2021
STONECREST, GA — Family, friends and congregation members will this weekend celebrate the life of Pastor Charles W. Bennafield, who has led the historic Flat Rock Community Church for the past four years.
Pastor Bennafield passed away on Sunday November 7th. He was 58 years old.
"There are no words to express the sadness we are experiencing right now. Charles was deeply loved by so many people, "his wife, Pam, wrote in a Facebook post. "… It's not easy to say goodbye, but together we will learn to live with it and celebrate its amazing life. "
Members of Stonecrest City Council remembered Pastor Bennafield, sharing information with the public about his funeral at the end of the council's special working session on November 10.
Besides his wife, Pastor Bennafield is survived by their daughter, Mia; and their son, Charles, Jr. "CJ".
A vigil will be held on November 12, noon to 8 p.m., at the South DeKalb Chapel of Gregory B. Levett & Sons Funeral Home, 4347 Flat Shoals Parkway, Decatur. Due to COVID-19, wearing a mask is mandatory to enter the chapel.
A Celebration of Home Life service will be held on Saturday, November 13 at 11 a.m. at the Flat Rock Community Church, 4542 Evans Mill Rd, Stonecrest. The service will also be broadcast on FaceBook Live
Pastor Bennafield will be buried at Kennedy Memorial Gardens.

Publication displays:
37
[ad_2]