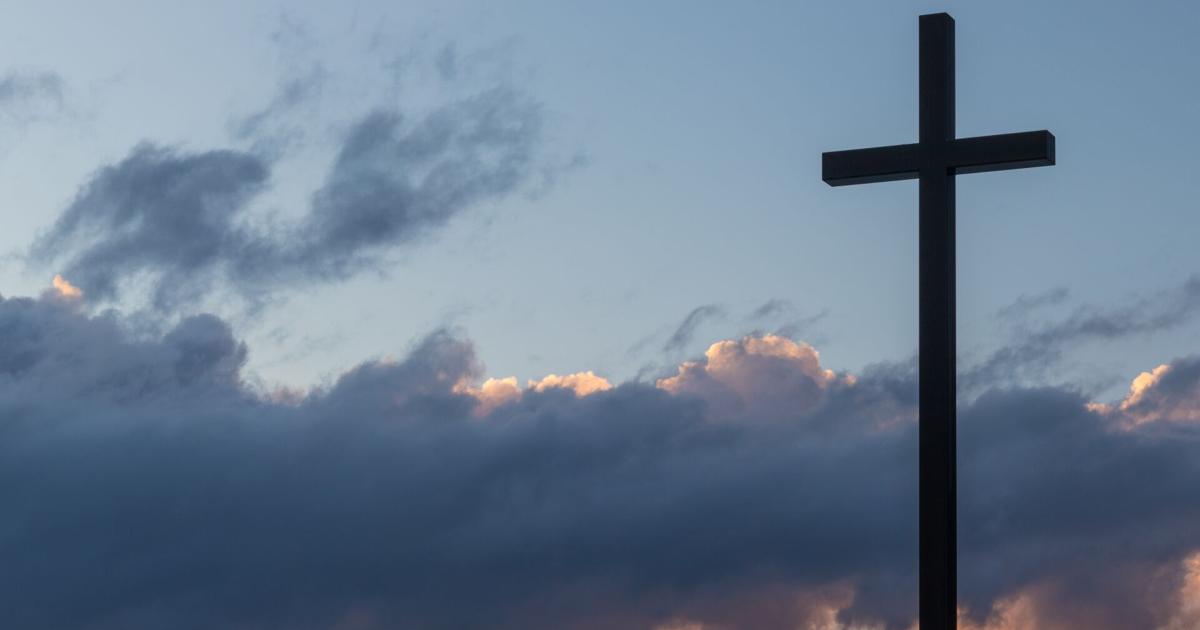 A dying man asked, "Is God really like Jesus?" Many hoped so.
Long ago, Jesus portrayed God as a shepherd looking for a lost sheep or as a father hoping in hope for the return of a son. Jesus saved a woman from a cruel death by stoning.
There was more to the job than the strength of his personality.
There are so many things Christians don't know and never will know, but we begin to know God by seeing the face of Jesus. This is a spiritual journey since the physical face of Jesus was never described by those who knew the color of his eyes or the length of his beard.
Christians have long viewed the life of Jesus of Nazareth as a window into the life of God. A man in time reveals the eternal God? How is it possible?
This is only possible because there was a link between Jesus and the Being and Act of God. In short, God chose to reveal himself in and through this first-century Jewish man.
His human life was created to receive and be imbued with the divine presence.
This means that Jesus of Nazareth, child or adult, would not have lived apart from this movement on God's part at all. Jesus was not a special man who was chosen by God for testimony or sacrifice or anything else. He was the visitation of the Son of God, coming from the inaccessible kingdom in the grain and the grind of our world.
He did not merely participate as a third party in bringing God's truth to others, as a messenger, but He was God's truth in human flesh. The term "incarnation" means "in the flesh". Jesus was the embodiment of God's presence, truth, love and purpose.
This human person, Jesus, was created by God to be God's revelation to the human family. This movement of revelation goes hand in hand with forgiveness and reconciliation.
God the Father sent the Son to become a true human being, without ceasing to be God's own Son. He became one with us to both reveal God's heart and save us from ultimate destruction. He has reconciled us to God, removing the barrier of guilt from our age-old rebellion in which each of us participates in our own way.
Of course questions arise. For example, did Jesus reveal everything about God? And the answer is no. God is beyond our ability to fathom, like a bottomless, unfathomable, inexhaustible ocean.
Even in eternity and given a heavenly vision of God's glory, none of us will know everything about God. Even angels cannot know everything about God. Everything we know about God should be given to us as a gift.
And what the New Testament presents is not much information about the inner life of God (Father, Son and Holy Spirit), but God's interaction with us for our ultimate rescue and healing. In the story of Jesus, we are told of the reconciliation of all things with God. It is a deep mystery of love and grace.
Jesus is the link, the bond, the bridge. Therefore, our experience of God in Christ does not lack God.
As Scottish theologian Hugh Ross Mackintosh said, "The words of Jesus are the voice of God. The tears of Jesus are the mercy of God. The wrath of Jesus is the judgment of God. What he did and said was consistent with the eternal reality of God.
The Son of God imbued the human life of Jesus to provide God's central act of redemption and to bring undeserved grace to each and all. In doing so, the true humanity of Jesus was always honored. He was never an alien in disguise, like in a sci-fi movie.
He was both human and divine, the Son of God in the flesh. And he will return to consummate God's promise of renewal and eternal life.
We have never seen him and can only imagine his face. (I think he looked more like Chaim Potok than those Danish models in old biblical illustrations.) So why am I talking about the face of Jesus? To represent his presence.
Across generations, involving every culture we know, people who have felt the presence of God have often found that the image Jesus presented of God is not fading but coming closer and stronger.
Mackintosh said, "All believers confess, with adoring praise, that in their most sacred hours God and Christ merge into each other with a morally indistinguishable identity. When in secret we look at the face of God, it is still the face of Jesus that stands before us.