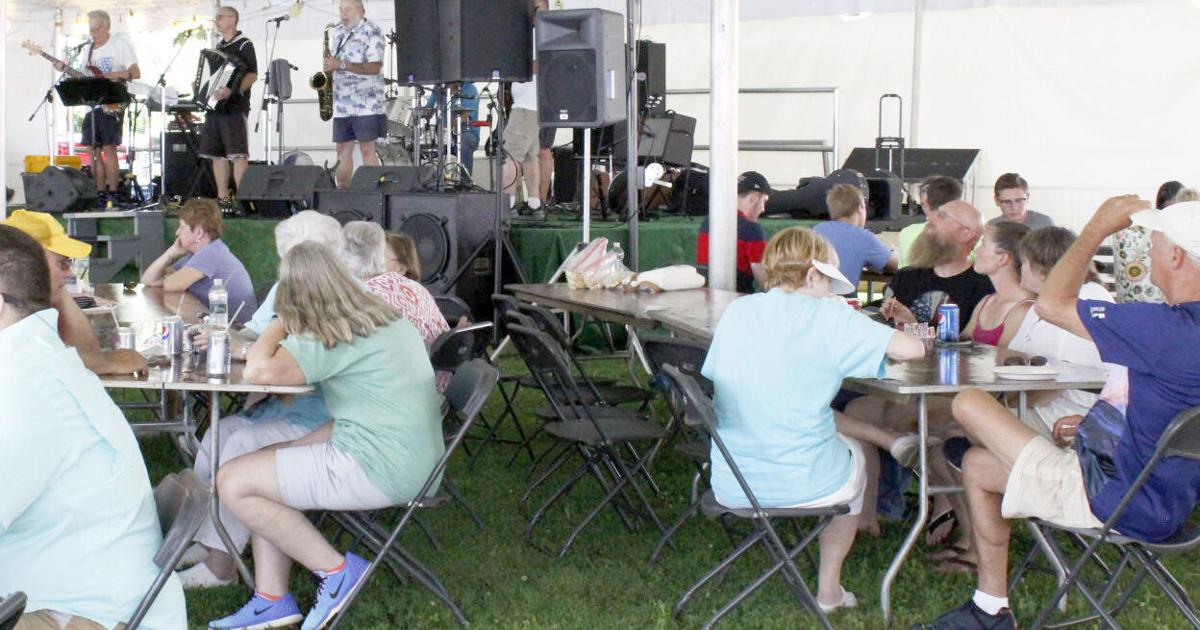 OLEAN — After two years of masks, social distancing and drive-thru only food service, the 40th annual St. John's Church Festival returns Saturday as an in-person celebration of community culture and food.
The event takes place from noon to 10 p.m. outside the church at 931 N. Union St.
Dominic Rogers, a member of the event committee, said preparations for the return of the event after a two-year hiatus began in February. He said the committee meets every month to make sure everything comes together.
"The whole community has been wonderfully supportive, as have all of the vendors we use, so all is well," he said Wednesday. "The volunteers seem excited and I hope the community will participate in a great community event and community day."
The festival is traditionally held over one day, so for the first full festival since 2019, the committee hopes to continue this tradition with a familiar event from previous years.
"We're trying to bring it back to what it was," Rogers said. "It's 40th year, which is pretty significant, but just back, we didn't want to overwhelm the committee or our volunteers, so we stuck to what we knew."
This year's menu features many festival favorites from previous years, including pizza, meatball sandwiches, sausage sandwiches, fagioli, risotto, broccoli and ziti, cannolis and meals for children. Water, soft drinks, beer and wine are available to drink.
The popular pétanque tournament is back after taking place every year since the festival's inception until 2019. Rogers said teams can contact Paul Pezzimenti to pre-register or register at the start of the festival before the start of the tournament between 1:30 p.m. and 2 p.m.
Families are welcome at the festival with a number of YMCA children's activities between 1 and 5 p.m. Rogers said a highlight will be the bouncy houses.
An outdoor mass will be celebrated at 4:30 p.m. at Boardman Park, a few blocks south of St. John's on North Union Street.
Live music will again include the Larry Lewicki Band kicking off the festivities from noon to 2 p.m. Trigger Happy will perform later in the day from 3-6 p.m. Closing of the festivities Saturday evening will be Sticktights from 7 p.m. to 10 p.m.
The raffle is also back, once again with $20,000 in cash prizes and a top prize of $10,000, Rogers said. Other prizes include a second place of $2,000, three gifts of $1,000 and the remaining $5,000 awarded in lesser amounts. And of course, the pull tabs, a perennial favorite, will be available. Tickets are $100 each.
Plus, more than two dozen basket raffles will also be rewarded with prizes ranging from lottery tickets and local gift certificates to Cutco knives and more for the whole family. Tickets are $5 each.
Cash raffle and basket raffle tickets can be purchased on the St. John's website, sjteolean.org.
As the first festival since 2019, Rogers said the committee had no specific expectations for attendance numbers or funds raised – just hoping to see the community stop.
"It raises money for the church, but it's not the main goal," he said. "The main goal is to bring the community together and celebrate some good food, hopefully good weather, and have some camaraderie and experience what St. John's is all about."
For more information about the event or the raffle, visit sjteolean.org or call the church at 372-5313.