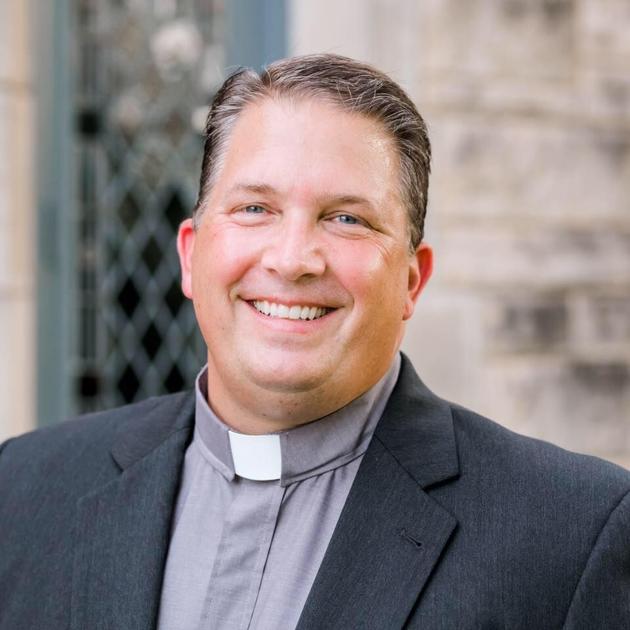 [ad_1]
When I agreed to write for the Saturday Sermon Chronicle a few months ago, one of the parameters was that the message would be relevant to the community at large and not just Methodists. I knew right away that I didn't want to use the column to "promote" First United Methodist Church or use it in any way as a marketing tool. We can discuss the differences between marketing and evangelism in a future column. But I'm writing this the morning after our dinner church worship service revived, and I'm just a little in awe of what God is doing through this evangelistic and worshiping opportunity.
Let me explain what Dinner Church is: Actually let me take a step back and explain what Dinner Church is not. It is not a food ministry. It's not dinner and then the church, it's the church while we are having dinner. It is an opportunity for people to hear the word of God proclaimed, to come together in prayer, to celebrate the sacrament of Holy Communion, to study the scriptures and to have a meal together. James 2: 15-17 says, "Imagine a brother or sister who is naked and never has enough food to eat. What if one of you said, 'Go in peace! Stay warm! Enjoy your meal!'? What good is it if you don't actually give them what their bodies need? Likewise, faith is dead when it does not result in faithful activity.
When I was appointed by our Senior Pastor Bishop of First United Methodist Church in Victoria about two years ago, I was determined to learn as much as possible about this community. One of the things that stood out was hunger, or to put it in more politically correct terms, food insecurity. Food insecurity is not just about being hungry, but also worrying about when and how you will be able to eat again. I also found that within my own congregation there were a lot of nice people who like to meet new friends. I thought, why not get everyone together for a meal? Why not get everyone together for church? It was kind of like Reese's old ads for the peanut butter mug: "Hey, you got peanut butter in my chocolate!" Hey, you got chocolate in my peanut butter! Of course, Dinner Church is nothing new. The concept is only a few thousand years old. We read throughout the scriptures that the early Christians gathered in each other's homes to share a meal and worship together. With Dinner Church, we simply build on this ancient means of worship and invite the Holy Spirit to dwell among us as we communicate together while feasting on meals prepared by faithful members of the church. It really is a beautiful thing to see.
So what does it look like? Well, the technical aspects work like this: we meet in our contemporary worship space around 5:30 p.m. where there are a lot of tables set. One of our pastors greets everyone and invites them to sit down before offering a blessing for the food. After most everyone has their plate, we give a few more minutes for fellowship before we get into the scriptures and a message, while people continue to eat.
We move into Holy Communion, inviting everyone to the Lord's table to receive the sacrament before entering into prayer for one another. We elevate joys and concerns together. During this time, I am generally in awe of the collapsed walls. People are starting to share very deep personal prayer requests with complete strangers to be brought up together. I have heard prayers for comfort during times of death. Prayers to break free from the grip of addiction. Prayers for incarcerated family members. Prayers for the cure of cancer and other diseases. And, what's important to note here is that these prayer requests come from everyone. They come from long-time church members as well as our new church dinner attendees. True friendships have formed between people who might never have met apart from an occasion like Dinner Church.
I want to reiterate that this column was not written to try to get more people to attend the Dinner Church at the First United Methodist Church; however, we would absolutely love you to join us on Wednesdays at 5:30 pm The real purpose of today's column is to foster relationships.
It's about fostering relationships with others, not just people who look, act and sound the same. It's a treasure to get to know people with different backgrounds and experiences, different struggles and victories. Learn to see God in everyone's face, then celebrate it by building relationships wherever you go and going to new places.
The Rev. Dr. Wade Powell is the Senior Pastor of First United Methodist Church in Victoria.
[ad_2]