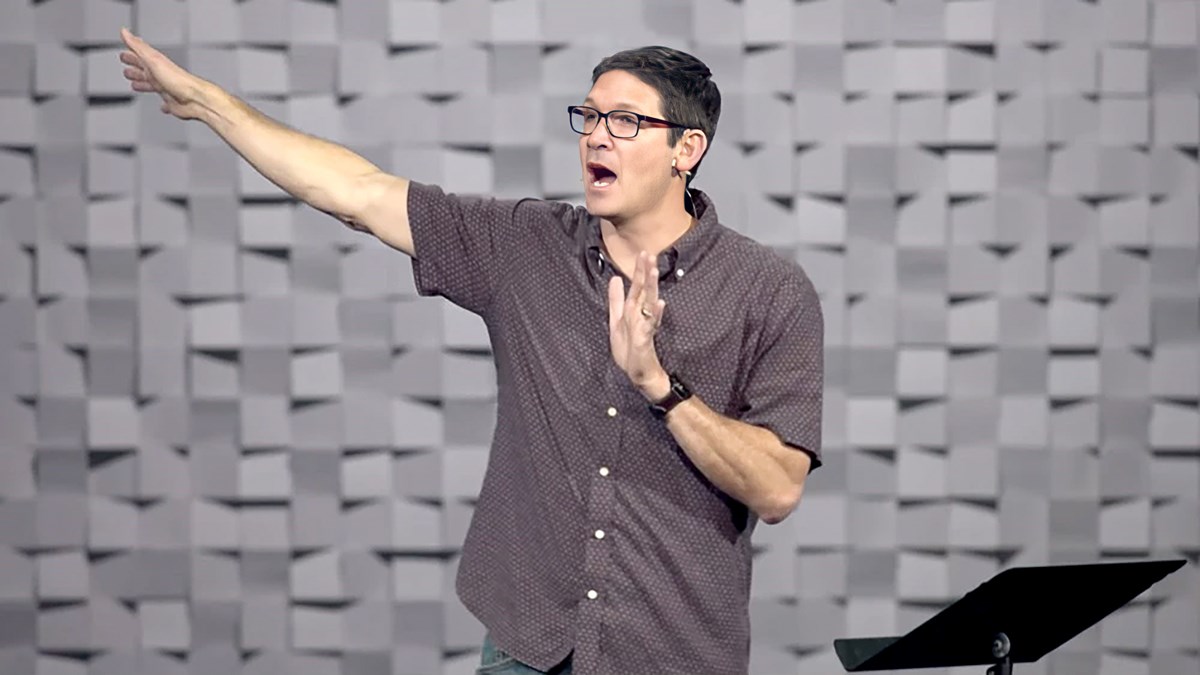 Acts 29 today announced a new fundraising initiative to encourage more church plantings in 2022. The network, which includes more than 700 churches in 44 countries, will provide newly affiliated planters with two donations of $ 25,000 for help get started. Currently, more than 500 men are undergoing the Acts 29 membership and assessment process.
CT spoke to Acts 29 President Matt Chandler about the challenges of church planting in 2022, how the assessment process has changed in response to reports of abuse and narcissism, and what which he learned in 10 years at the head of Acts 29.
How has the pandemic impacted church planting?
Overall, the network has performed very well during COVID-19. If you were in the second week of gathering and you were in a school, it all stopped immediately and it was difficult to get back to the schools because they basically closed for the rest of the year. If you were a more established church, you tended to do a lot better.
We didn't have a ton of dead churches – not as many as you might think – and then we had to serve the communities we were in.
What other challenges are you facing? What is Acts 29 fighting against in 2022?
Like everyone, it seems, there is a lot of polarization and division right now, a lot of ideological tribes. Where the churches have been healthy, they've sailed well, and when maybe they haven't been healthy, they've had difficulty.
I hope and pray because A29 is deeply guided by theology, we have laid some of the foundation to be ready for this time. Many churches have done a lot of work on what it means to be made in the image of God, a lot of teaching on the imago Dei, then the imago Dei really becomes the basis from which you approach these other issues.
Looking at this new plan to give new church planters two gifts of $ 25,000, it's obviously great for a church planter to get that money, but was there a problem that this solves?
It is an accelerator. We see an opportunity right now – with the new Pew data on declining religious identification rates, with a lost generation, with I think 4,500 churches are closing their doors every year – to really look at this time of the day. history and to plant biblically serious, spiritually living, dynamic and innovative families of faith. We have been working in this direction for the past two years and we are finally in a position to do so.
We know you can give the wrong guy a million dollars and he will fail. You can only give the good guy encouragement and he will be successful. We try to find the right guy with the right skills, and then we assess him for the long haul, and where he passes our assessment process, we want to give him $ 25,000 to start.
I'm glad you brought up the evaluation. One of the things we thought about at CT, especially with The rise and fall of the hill of Mars podcast, is the challenge of assessing character and not just talent. How does Acts 29 rate character?
We made a major change several years ago. I mean about seven or eight. We decided that we didn't want to plant a 22 or 23 year old who didn't spend a lot of time working in a church under someone else's direction. We want to plant a 28 year old guy, a 31 year old guy, a 36 year old guy more than a 22 year old guy who thinks he's going to fix evangelism and has a dynamic preaching gift. I think that's how we get into trouble, when the dynamic giving trumps all the rest.
Do they walk in humility? Are they ready to serve others? Should they be in the limelight? Should he be in control?
Since this change was made, we haven't seen as much of a problem with narcissism.
The second change is that we are evaluating towards 11 basic skills. The first is spiritual vitality. The second is theological clarity. The third is condemnation. We are looking for a healthy marriage. We seek to see that you have healthy relationships and genuine friendships. Is there a history of godly leadership? Do you have spiritual maturity? Do you share the gospel with other people or is it fair when you preach? You have a history of forming loyal disciples. The tenth, can you really teach? And the eleventh is that we are looking for an entrepreneurial aptitude, because at A29 we want to plant churches that plant churches.
Have these skills always been assessed or has this changed over time?
It has grown over the past few years as we've tried to do a better job with it all. I hope we don't find all the gifted 22 year old guys who are going to "save" Christianity these days and give it a platform.
To put my question bluntly: the next Mark Driscoll or a young Steve Timmis, would they go through the assessment of Acts 29 as it is now?
I hoped they would get caught up in it. I think there is something about the dynamics of narcissism that makes it hard to catch, so I want to be careful, but we try to organize as best we can so that we can control men before they get it. our sticker on them. And then, once they've been vetted, place them in the type of community that they could be encouraged or challenged if you start to receive red flags.
We have worked a lot on this problem and we hate abuse in all its forms.
You come to 10 years as president of Acts 29. What is the most important thing that you have learned?
The majority of pastors love Jesus; desperately want to serve, love and graze people; and are not there for the money, the fame, or the accolades. They are often harassed and beaten. They earn little or no money, and their whole life is twisted for the glory of Jesus Christ.
What ends up happening is you get the Mars Hill podcast, you get a talk, and you get these guys, whole souls twisted for the glory of God, ending up in the same bunch. than those who make the news.
I always get my heart broken when I read the stories because I know there are other pastors who fall under the "Oh, they're like that guy" category when they just aren't. not.
Think this is a big deal?
I think clarity can be seen as a control. I think the liability can be seen as abuse. I think we live in a time where no matter what, it's hard to lead.
I hear you. There are many pastors that I know and love and see making sacrifice after sacrifice. But also, from my job at CT, I hear about more abusive pastors than I can possibly talk about. There are so many terrible things that no one ever hears about. In every city in America there is a biblically serious and theologically strong pastor who hurts the people. Isn't that a bigger problem?
I'm a fat guy from Ephesians 5:11, don't take part in the fruitless works of darkness, but rather expose them. I think it needs to be exposed. What worries me is that the moment we live in a group of guys in that category who don't belong to it.
We started by talking about challenges; where do you see the greatest opportunities for church planting?
I see an opportunity around expressive individualism. I think we see right in front of us the breaking of the promises the world is making. We have a real opportunity to step in and answer the questions the world is asking.
The idea that you can define yourself and figure it out on your own, I think people are starting to realize is not true. I think churches can get into that space if you want to, but I think we'll have to be smart about it and we'll have to be nice about it.
Explosive growth will emerge from a call to holiness and morality.
Can you tell us more about the article on kindness? I feel like I see a harshness of a lot of Christians, an approach of, like, speaking the truth in brutality.
We need to get back to Christian hospitality where Christians can walk around their neighborhoods and pray for blessings on the homes of their neighbors, then meet their neighbors and have their neighbors in their homes and get to know them as people, and engage them with the gospel within this framework. This is how the gospel works. It doesn't work on social media at all. On social media, let's be who we've been called to be, let's be salt and light, but the kind of conversations we need to have for the gospel, these need to take place in living rooms and at dining tables. .