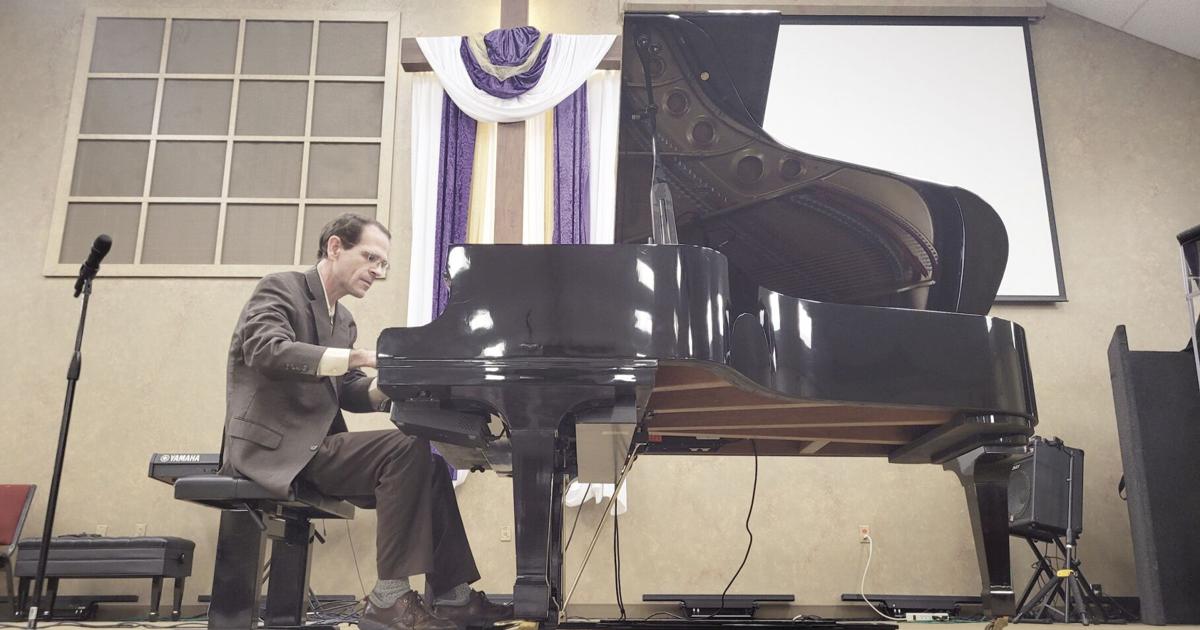 Concert pianist Jim Hendricks performed to packed halls at the American Garden Theater, but on Sunday night he played to a small crowd at an Abilene church.
The well-known concert pianist was in Abilene Sunday night for a Mother's Day concert at Emmanuel Church.
Hendricks played an approximately hour-long program of jazz-inspired gospel music.
He said he appreciated the chance to use jazz-style improvisation.
"After COVID, I changed my format a bit," he said. "I'm more of an improviser and I can't wait to improvise, because for many years the arrangements that I liked tonight were really note for note. And now I've decided to be a little more free about it. I am a little freer with my speech. I don't go on stage and I didn't order everything. I'm a little more relaxed. But I like to improvise while I play. That was the (most fun) thing. Especially since I came back after COVID.
After he was able to adjust to the new surroundings and the instrument he would be playing that night, Hendricks was able to relax and enjoy the show.
"For a pianist, one of the hardest things is to always feel comfortable in a different environment," he said. "Probably the trickiest thing is that as a pianist you always play on someone else's piano – as fast as you can, adapting to that instrument."
Hendricks has been playing the piano for approximately 44 years.
It started around the age of five or six when his parents bought a piano for his older sister who wanted to start taking lessons. Although the piano was for his sister, he started playing it himself.
"I just started playing without music," Hendricks said. "I just thought everyone was doing that. And my parents knew nothing about music, but decided to start with me and my sister. So my sister and I started classes at the same time.
His sister learned the traditional way using written music, but Hendricks mostly played by ear.
As a teenager, Hendricks toured as a classical pianist and later as a jazz pianist.
"When I was on tour, I felt the call of the holy spirit of the Lord," he said.
In his early to mid-twenties, Hendricks felt the need to start playing gospel music and preaching while performing, which brought him to Abilene on Sunday night.
"It was great being here in Abilene," Hendricks said. "I think I've been here before. But every time I'm in Kansas, I feel welcome.
Pastor Gordon McClure is also a musician who has played in bands in the past and has a close friend of Hendricks who introduced them about 20 years ago. That's what led Hendricks to play in Abilene on Sunday.
"This is the third church I've invited him to be with us," McClure said. "We have stayed in touch over the years."
He invited Hendricks to church for Mother's Day last year, but Hendricks couldn't attend due to health issues, so they postponed.
"We just thought it would be a great gift for mothers in the community and in our church," McClure said.